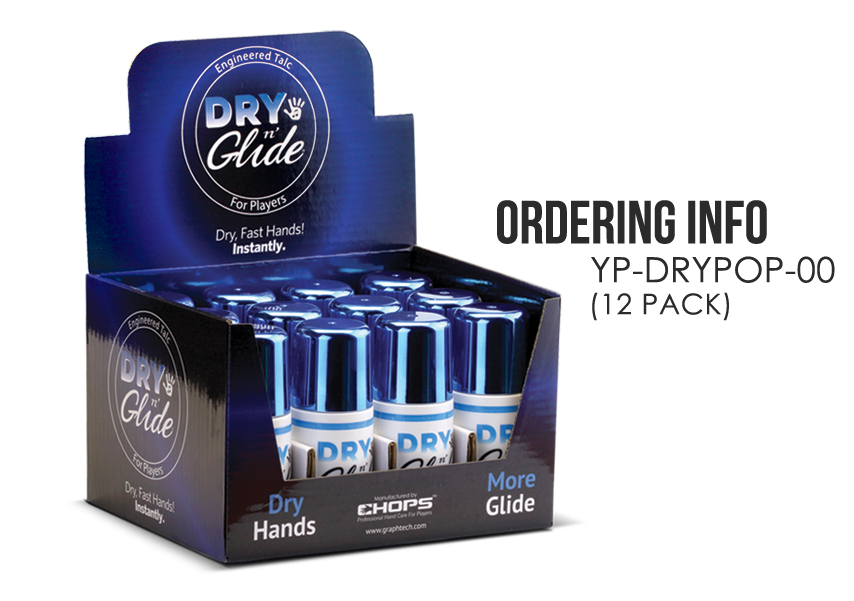 Dry n' Glide is an engineered talc, made for players, that balances the pH levels in your hands, instantly dries moist or sticky hands, and features an easy-to-use roll-on applicator. Whether you're shredding the guitar, bass, uke, or piano, Dry n' Glide will keep your hands dry and your gear clean.
• Great for all players. • Instantly dries moist or sticky hands. • pH balancing formula protect your gear from premature aging and corrosion. •
Creates an effortless feel when playing.
•
Clean and easy-to-use roll-on applicator.
•
Hundreds of applications per bottle.
"Dry n' Glide has become an essential part of my nightly ritual.There are two or three points during the show where I run backand apply more. I've never had a real problem with sweat or moisture but I didn't realize how much of a difference it makes and how much it was impeding my playing and my feel untilI used Dry n' Glide. Over the last couple years, we have been doing 90% outdoor shows in humid climate. When it is wet and sticky and we're playing 3 ½ hour shows, having Dry n' Glide has been huge. Now I can't Imagine getting through a set without it".
GUITARIST FOR GUNS N' ROSES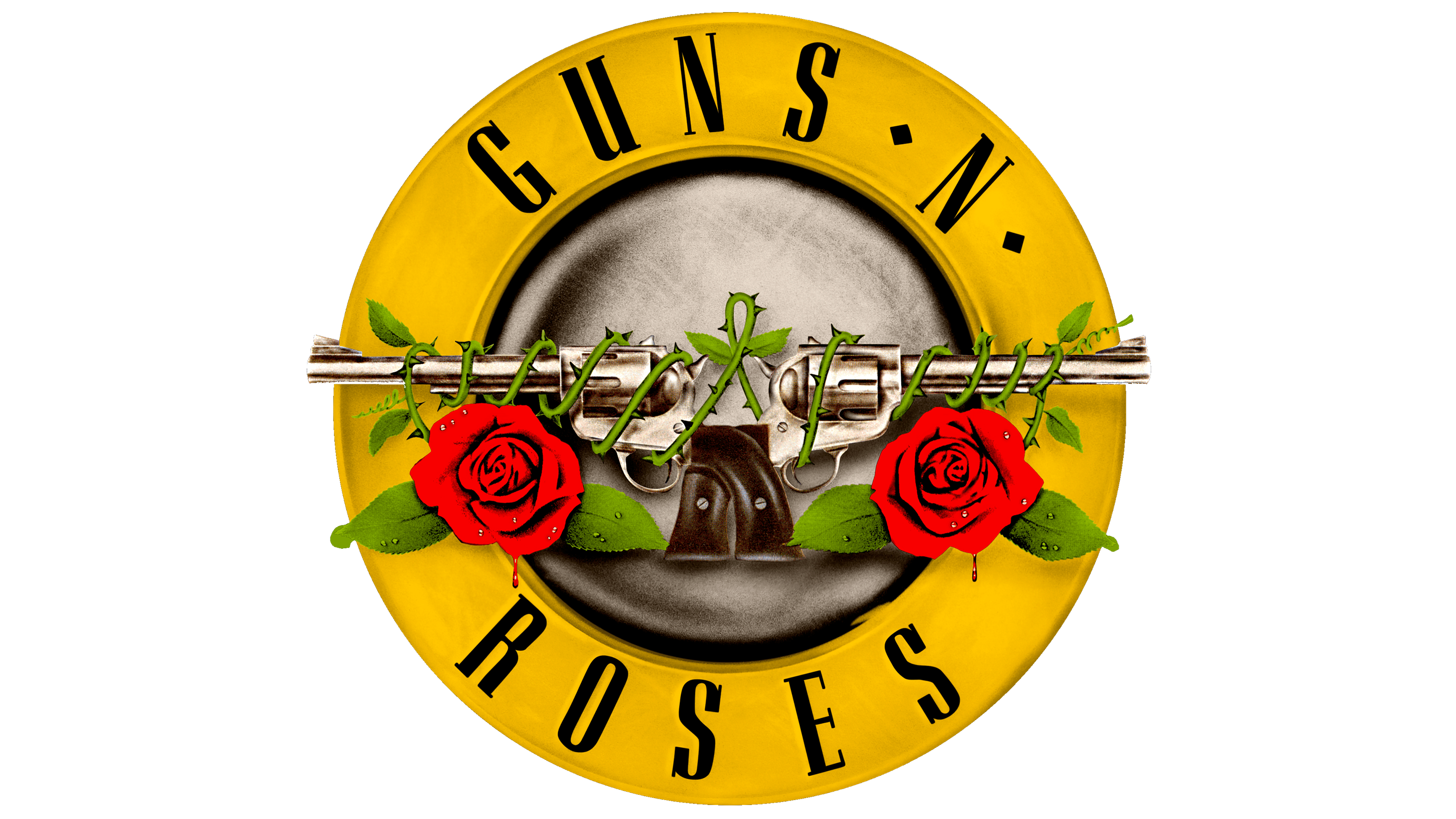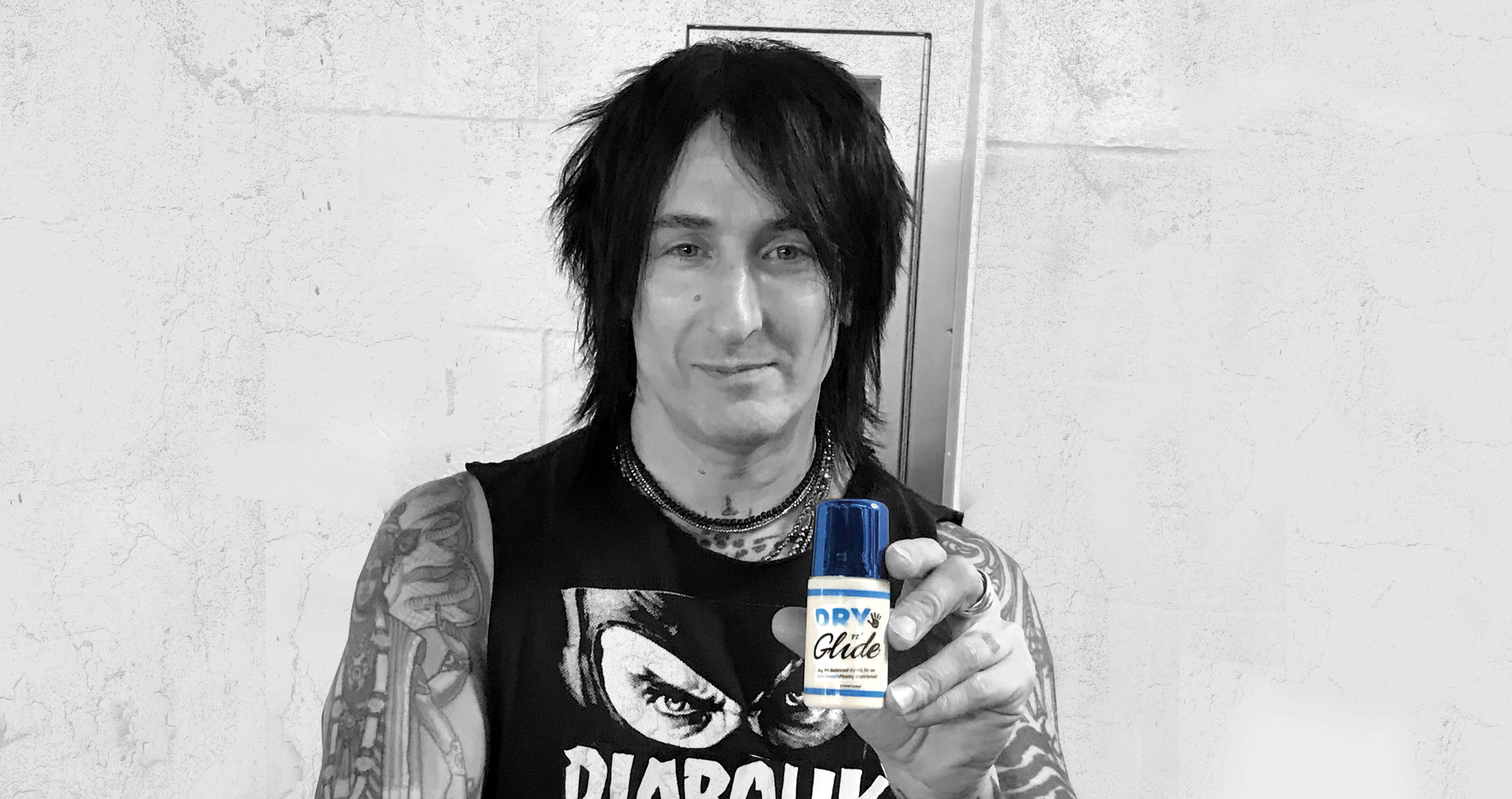 It's all in the hands. Any seasoned pro will tell you, your hands are an integral part of your tone and feel when you play. They control how you pick, how your fingers glide and hold the strings, and how your squeeze great sound out of every note. Your hands may also be your instrument's greatest enemy, as the acid, they leave behind eats away at the strings and precious hardware.