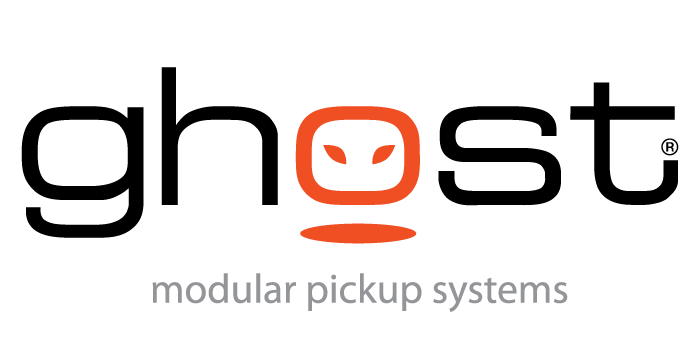 Be the band with the ghost modular pickup system. Get studio quality acoustic tone or MIDI compatible output at the flick of a switch. Finally an affordable, modular pickup system in an easy to install package.


Imagine a rich, authentic acoustic guitar tone coming from your electric guitar - at the flick of the switch! Replace your current saddles with Graph Tech's ghost modular pickups and one of our Acousti-Phonic preamp and you'll have instant access to true, acoustic tone from your electric guitar or bass, without altering your electric pickups. With the ghost Acousti-Phonic system you can play one guitar! It can be electric AND acoustic, separately, or blended together for an infinite range of new and exciting sounds.

The ghost Hexpander MIDI interface system adds MIDI capability to almost any guitar or bass. Plug your guitar into pitch-to-MIDI converters by Roland or Axon and enter the MIDI sound universe. The Hexpander MIDI interface provides responsive and accurate tracking unequaled be any other system on the market today. Check out how affordable and easy it can be to make MIDI part of your music making.

THE GHOST MODULAR PICKUP SYSTEM
The principle behind the GHOST Modular Pickup System is simple but the results are truly amazing.
By strategically implanting a custom engineered piezo
pickup inside a set of Graph Tech saddles then processing the signal through the Acousti-Phonic Intelligent Pre-amp, the natural acoustics of your guitar are captured.
Feedback and mic placement problems associated with an amplified acoustic guitar are eliminated, and you can play as hard as you like without overload.
This guide describes installing the GHOST Modular Pickup System and the GHOST Acousti-Phonic Intelligent Pre-amp in your guitar.