Congratulations on your Ratio Purchase!
This is like one of those scenes from a movie where the hero discovers a long-hidden message that begins "if you're seeing this, it must mean you survived the clone wars…" or something. I'll bet you happened upon this url in a set of Ratio machine heads and read on the product guide where it says "For a limited time, register at mygraphtech.com/warranty to get a free set of premium InvisoMatch plates" Well, the bad news is that that limited time passed a long time ago, in a galaxy far, far away.
The good news is, you're in possession of a set of the world's most intuitive and innovative analog machine heads! The only ones featuring balanced gears to provide a consistent tuning experience on all tuners in the set. And even more good news is that, though that particular promotion has ended, we appreciate you purchasing the Ratios and taking the time to type this into your chosen internet machine, and as thanks, we'd like to offer you this code, which will get you:

50% off a set of Premium InvisoMatch Mounting Plates!
Just enter this code during your check out when you have a set of the Premium InvisoMatch Mounting Plates. Available in Gold, Chrome, Nickel and Black.
Thank you for your support and We Will Change The Way You Play!
If you have any questions, please email us at support@graphtech.com or by calling 001-604-940-5353.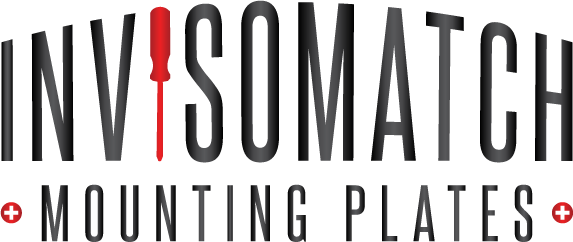 Ratio InvisoMatch Mounting Plates are the easiest approach to installing Ratio Tuned Machine Heads on your guitar. Simply select the installation plate design that matches the screw/pin hole location of your factory installed machine heads, then follow the three step instrutions. You'll be up and playing in minutes with a perfect installation. Stay classy you axe master. For maximum tuning speed, accuracy and response... choose Ratio Tuned Machine Heads with patented Multi-Geared Tuning Technology, the new standard in tuning!