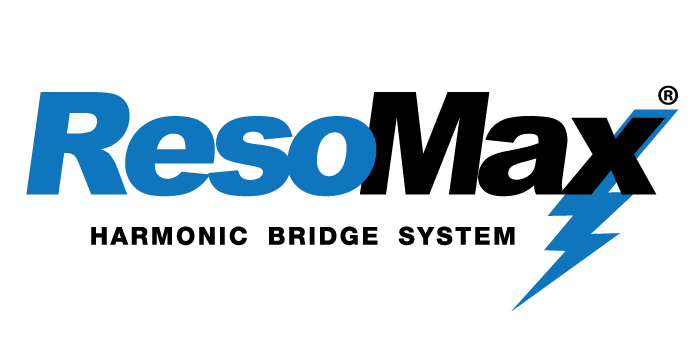 ResoMax BRIDGES MAXIMIZE RICHNESS AND WILL LEAVE EVERY NOTE DRIPPING IN TONE AND HARMONICS
The
ResoMax
Harmonic Bridge System is made from our lightweight alloy designed to have your guitar bursting with harmonics. It's exclusive Auto Lock feature secures the bridge and tailpiece to your guitar, with or without strings magnetically with no tools to use or lose. All
ResoMax
bridges are triple plated for years of durability and good looks.
Most other bridges and tailpieces that you will find on the market today are made from Zinc which is commonly known as "pot metal". Pot metal is used to make fast, inexpensive castings. Pot metal can be prone to instability over time, as it has a tendency to bend, distort, crack, shatter, and pit with age. You will find a lot of guitar manufactures use Zinc bridges to help reduce their costs leaving tons of room to improve your guitar by upgrading this simple component.


Lightweight, high strength alloy that boosts harmonic content.
AutoLock magnetically locks the bridge with no tool to make restringing quick and simple.

Triple plated finished for a durable and
beautiful finish.

Different saddle options for all of our bridges. String Savers, U.L.F and ResoMax Alloy.

Curvy and smooth contours for a comfortable
feel and palm muting.

Increased harmonic content leaves your guitar
dripping with tone.
BRIDGES AND TAILPIECES FOR EVERYONE!
With Graph Tech's updated Nashville style tune-o-matic bridges (4mm and 6mm post diameters available) and tailpieces along with it's new ResoMax Wraparound bridge,

it has never been a better time to have your guitar dripping with tone.
"Just want to say how incredibly awesome the NW2 wraparound bridge is on my PRS S2 Mira! I believed it would feel better and sound better, but it sounds SO much better....and feels good to the palm too. I have used TUSQ picks and put Graph Tech saddles, nut and string trees on a Fender Strat that made a huge difference which is what gave me confidence to try the new bridge. Thanks for your work, keep it up!!!" - Tim Nitz