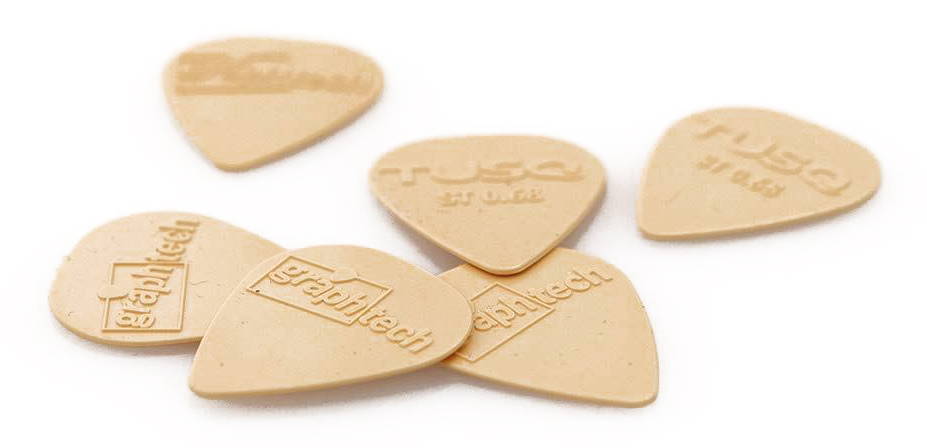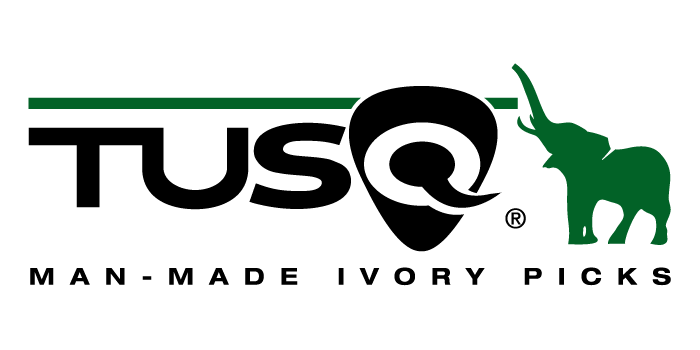 FEEL IT, HEAR IT!
THE WORLDS FIRST PICK WITH BUILT-IN HARMONICS.
The type of pick you use affects how you play and the tone you create.

That's why we created TUSQ picks, the world's first and only pick with 3 distinct levels of harmonics.
By formulating our proprietary material, we created a whole new class of picks, with highly resonant characteristics that produce three distinctive tones: Bright, Warm and Deep.
TUSQ picks have a feel and articulation like no other picks on the market, very reminiscent of vintage tortoise shell, crisp tone, and thin, yet stiff.
We'll Change The Way You Play!
"Playing with TUSQ picks is like having various analog EQ settings at your fingertips.
I've had producers ask if I switched guitars or amp settings between takes, when all I'd
changed was the pick tone"
Shaun Verreault (Wide Mouth Mason)
TUSQ produces more harmonics in the mid and upper range of the guitars. TUSQ picks have harmonically rich tone. TUSQ has been designed to transfer the right frequencies more efficiently from the strings to the guitars body.
TUSQ is made under high heat and pressure from 100% organic polymers, and contains no animal or petroleum by-products.
WATCH VIDEO AND HEAR THE DIFFERENCE BETWEEN REGULAR GUITAR PICK AND TUSQ PICK