Ariel Posen, Ratio Tuners Install, The Right Nut Height, and PRS Upgrades
ARTIST SPOTLIGHT
Ariel Posen
Canadian roots-rock guitarist Ariel Posen — who Rolling Stone has identified as a "modern-day guitar hero" — recently released the debut single, "Coming Back," from his upcoming album, Headway. The song features Posen's unique, steel-bodied Mule Resophonic Guitars StratoMule baritone, made by luthier Matt Eich.
"I was channeling a Doyle Bramhall II 'My People' vibe,'" Posen told That Pedal Show." So I bought a cheap $50 Teisco Del Rey baritone, but the Gold Foil pickups were too microphonic, so I couldn't use it onstage. I asked Matt if he'd make me a Strat-style version of his Mulecaster, because I'm a Strat guy. The StratoMule took some getting used to, but now I'm so deep into it. In fact, I'm obsessed."
Posen puts some mammoth strings on his StratoMule — .017 to .064 — which includes Graph Tech String Saver Saddles and a Black TUSQ nut to keep things in tune and resonating boldly.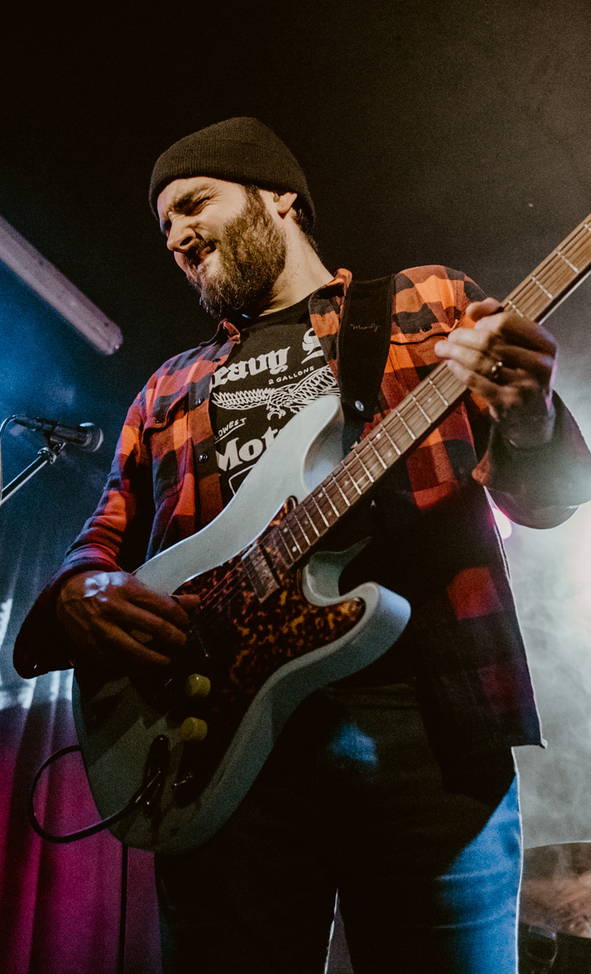 TUSQ TIP
Proper Nut Height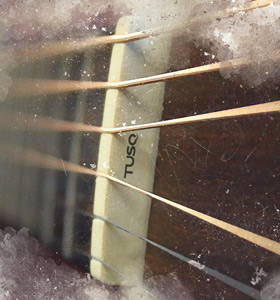 On a new, pre-slotted Graph Tech nut, it's recommended you sand the bottom of the nut to get the perfect string height and action. After re-stringing your guitar and the nut in position, but not white glued it, press down on the high E string on the third fret. Now, check the clearance of the string above the first fret, and then do this for the low E string. For Electric Guitars, push down on the third note of the low E string you are looking for a .010" gap between the low E string (about the thickness of 3 sheets of computer paper) and the first fret and a gap of .006" on the high E (about 2 sheets of computer paper). Here's a link to our Graphtechtorial site with a lot of great information on nut and saddle installation, videos and pdf's. http://graphtechtorial.com/category/1
THE LIST
5 Under the Radar Guitarists
Any guitarist worth his or her plectrum knows about classic wah tracks by Hendrix, Clapton, Jeff Beck, Joe Satriani, Steve Vai, Jimmy Page, Slash, and other icons. Done. Dusted. No need to prattle on about obvious greatness. Instead, here are five shadowy wah riffs that are as astounding as the obvious favorites.

Mick Ronson, "Angel No. 9"
This song intro is pure cinematic magic—an edgy and melancholy blend of a fantastic melody punctuated by Ronson's masterful deployment of wah textures.
Hear It: https://www.youtube.com/watch?v=vR2nG-HEf-4

Edgar Winter Group, "Frankenstein"
Following the drum solo that starts about two minutes into this million-selling instrumental, guitarist Ronnie Montrose unleashes some simple, yet absolutely spot-on wah licks that lead right into a drum-timbale-percussion duel. So tasty.
Hear It: https://www.youtube.com/watch?v=65XSHM3jlAY

The Stooges, "1969"
Guitarist Ron Asheton's prickly clean and wavy wah at the intro evokes hippie psychedelia, but things turn dark and disorderly when he cranks the distortion at 1:49, and goes all kinds of manic until the end of the song. It's far from a composed solo. In fact, it's messy, seemingly off-the-cuff, and full of rage. A sonic riot!
Hear It: https://www.youtube.com/watch?v=mS_BsLxMqn4

Robin Trower, "Too Rolling Stoned"
It's somewhat strange and possibly unfair that you don't see this track on many "Awesome Wah" lists, because it's stunning. Trower gets coy in the intro with some cliched wah whacka-whackas, and then unleashes a sexy, angular riff that is so funky it virtually dances across your ears.
Hear It: https://www.youtube.com/watch?v=Rb4ii3M5Dh8

Marvin Gaye, "Let's Get It On":
Performed by Wrecking Crew guitarist Don Peake, four soulful wah notes announce perhaps the most unashamedly erotic song of Gaye's storied career. Peake continues to add spicy wah lines throughout the verse until he surrenders to the swelling instrumentation of the song's masterful arrangement. An example of so little saying so much.
Hear It: https://www.youtube.com/watch?v=54LgyqSPfsQ
NO FEAR MODS!
10-Minute Ratio Tuners Installation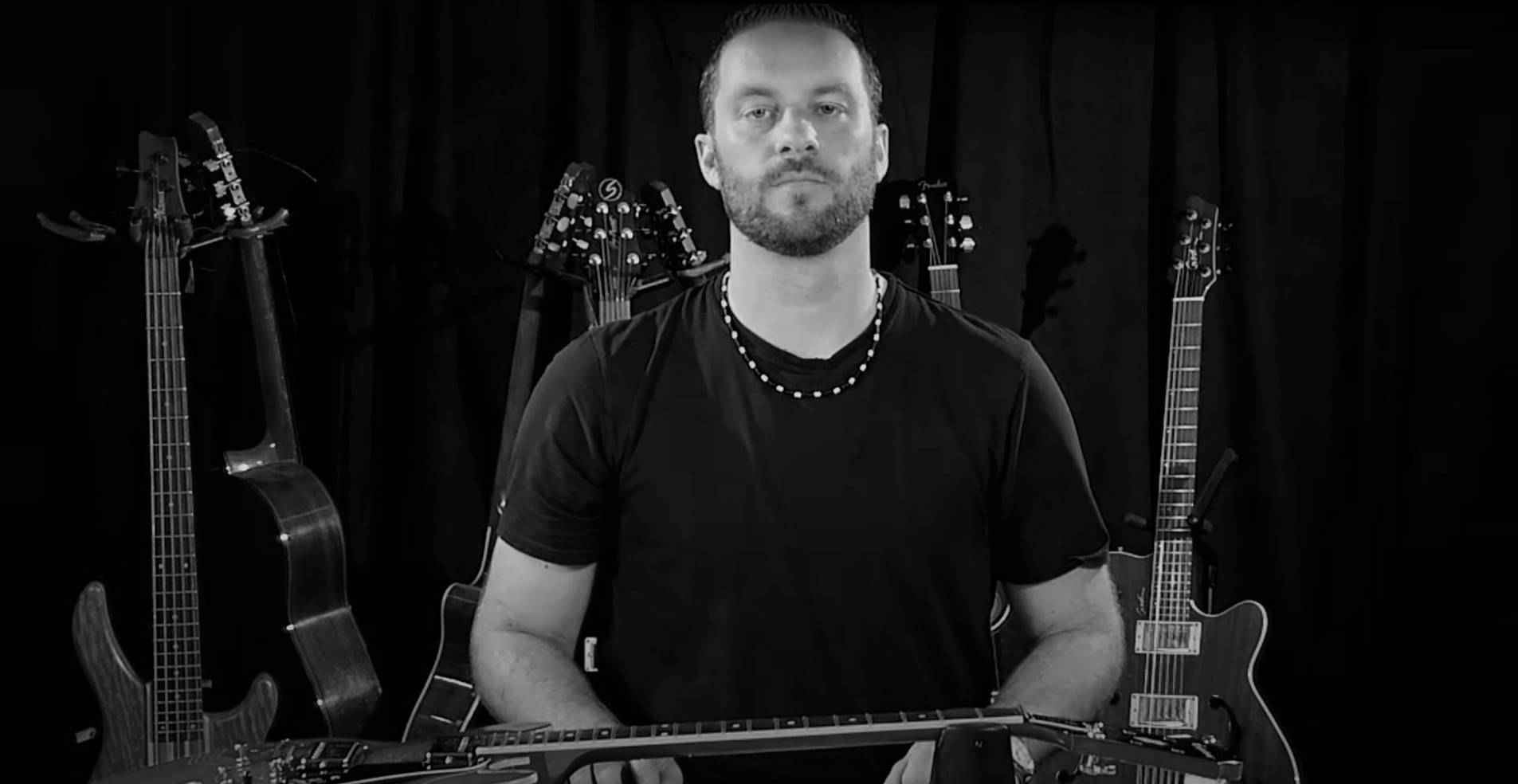 Graph Tech's Gray Bramwell takes you through a step-by-step tutorial on how to upgrade your guitar with Ratio Machine Heads in ten minutes or less. What are you waiting for?
LOVE YOUR GUITAR
Gibson 2007 Special Reissue '67 SG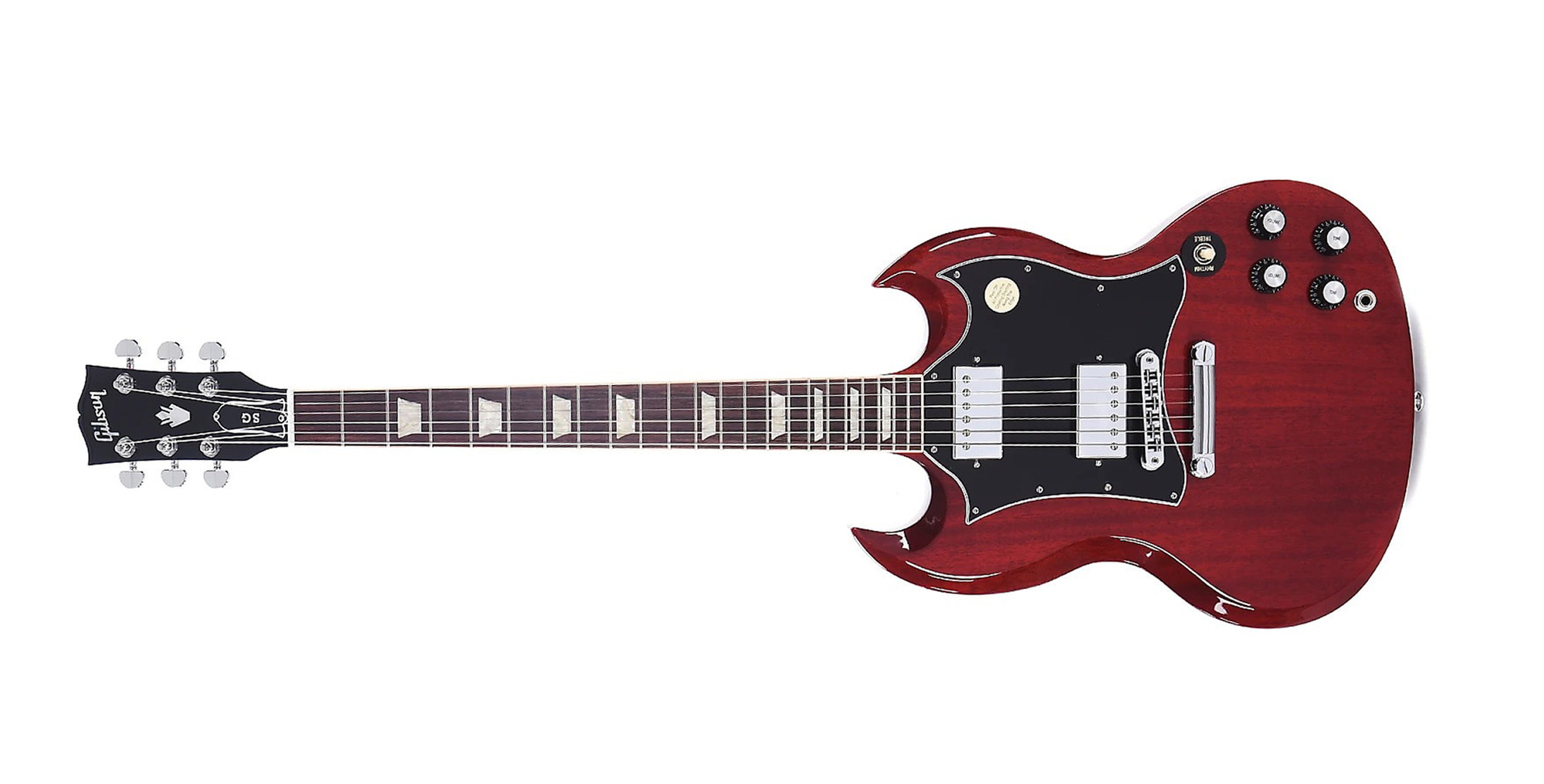 Wow. Gibson SGs seem to be really popular these days. In the last newsletter, we had a Gibson Custom Shop model, and, this month, it's a 2007 reissue of a 1967 SG that was limited to just 400 instruments. This beauty is owned by Sam Haun, who plays lead guitar in two local tribute bands, The Trouble With Monkeys (punked-up Monkees covers) and the Diversions ('60s garage rock).
"This guitar sounds amazing through every amp I've plugged it into," says Haun. "The stock P90 pickups are surprisingly bright, clear, and powerful, and the neck fits perfectly into my hand. It weighs less than seven pounds, so it's also really comfortable to play onstage and in rehearsals. It's a beautiful guitar to look at, too. I just like staring at it."
Your guitar can be next! Watch our Facebook page for the call to submit your favorite guitar. Simply post an image in the comments, and we may contact you to spotlight your baby in the next Graph Tech e-newsletter!
FAQ FRIDAY
Best PRS Upgrades
Every Friday, the Graph Tech team counsels tone-savvy guitarists on how to upgrade their instruments. This month, the fast-talking but incredibly helpful Justin details some of Graph Tech's ultra-cool drop-in mods for your favorite PRS model.
AWESOME VIDEO
"One of the Drunks Tutorial" by Nicole Row
After a number of requests from fans, Panic ! At the Disco ! bassist, Nicole Row posted this terrific "see all/hear all" tutorial on how she performs "One of the Drunks" live. A Fender bass aficionado — she recently had the Custom Shop build her a 5-string, short-scale Jazz Bass — Row is also a fan of Ratio Machine Heads.
"I didn't know tuning my bass could be a recognizably better experience," says Row. "I love the Ratios, and they're so smooth!"
WHAT'S NEW?
7-String Ratio Machine Heads

We've recently started producing a 48:1, low-B ratio for 7 string guitars in 4+3, 3+4, and 7 in-line sets. Four different sets of InvisoMatch mounting plates in brushed aluminum are included in the kit to make installation on most guitars fast and accurate by using your existing screw-mounting holes. Premium InvisoMatch plates in your choice of finishes is also available.
Explore 7 Inline
https://graphtech.com/collections/ratio-machine-heads-electric/products/7-string-7-in-line-locking-tuners-please-select-finish
Explore 4+3
https://graphtech.com/collections/ratio-machine-heads-electric/products/7-string-4x3-ratio-tuners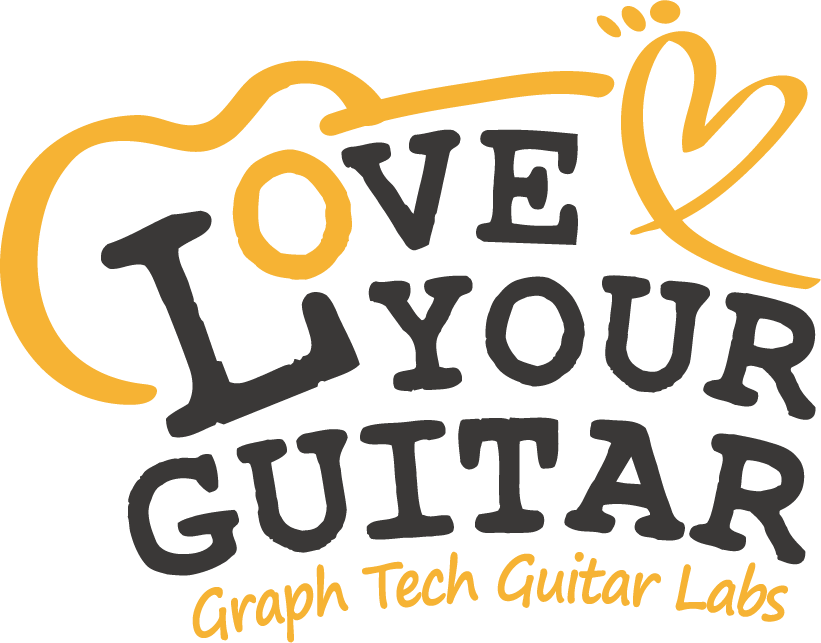 INVITE YOUR FRIENDS
TO JOIN THE CLUB!
Share this e-Newsletter

Please forward this e-newsletter to anyone you
think would be interested in our content so that
they can subscribe, as well.