New GT Archtop Bridge, Randy Bachman, Holiday Gifts, and more
WHAT'S NEW?
Graph Tech Archtop Bridge

Fine archtop guitars deserve bridges that translate all of the articulation, harmonics, volume, sustain, and tone they were built to deliver. But your current bridge may have dead spots, and it may even have been manufactured using generic woods. Yikes. Happily, our new Archtop Bridge is made from 100-percent organic polymers that deliver consistent tone from string-to-string. Standard or extra-low heights are offered to ensure the optimum fit for your neck angle, thumb wheels let you set the action to your taste, the top is compensated for accurate intonation, and flexible legs ensure a solid foundation on the guitar's top.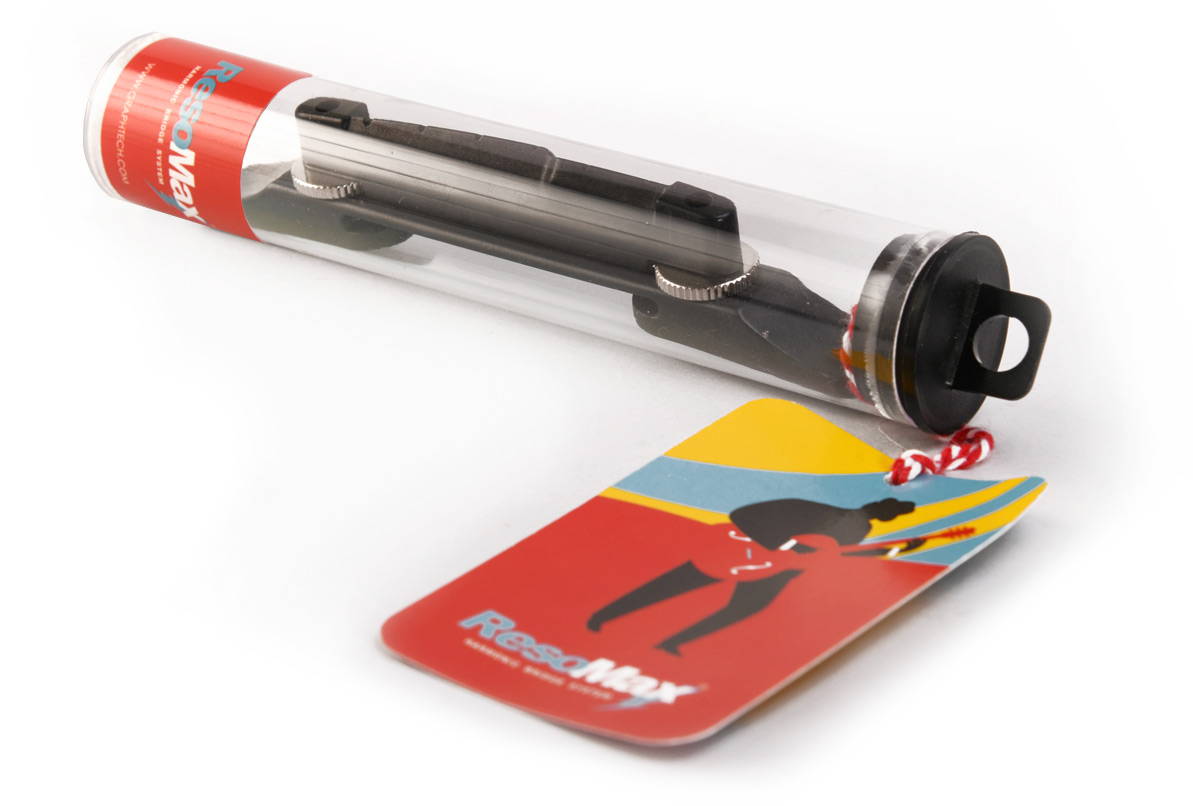 Learn More https://graphtech.com/pages/archtopbridge
ARTIST SPOTLIGHT
Randy Bachman
Legendary Guess Who and Bachman-Turner Overdrive rocker Randy Bachman has been focusing on "family time" lately, launching a cool livestream with his son, Tal. Under the Bachman & Bachman name, the duo has been covering classic songs and trading stories on their YouTube channel. They are also breaking out a "COVID friendly" live concert on November 20 and 21, 2020 at the Mary Winspear Centre in British Columbia.
"I like to leave my strings on indefinitely," says Randy. "I happen to like 'dead' strings, as they give me more sustain and help me get my sound, so I have String Saver Saddles on my stage guitars, and I never broke one string. Graph Tech is in my loop forever."
Watch "Won't Get Fooled Again" by Bachman & Bachman
https://www.youtube.com/watch?v=Cp2Y-s9gkrg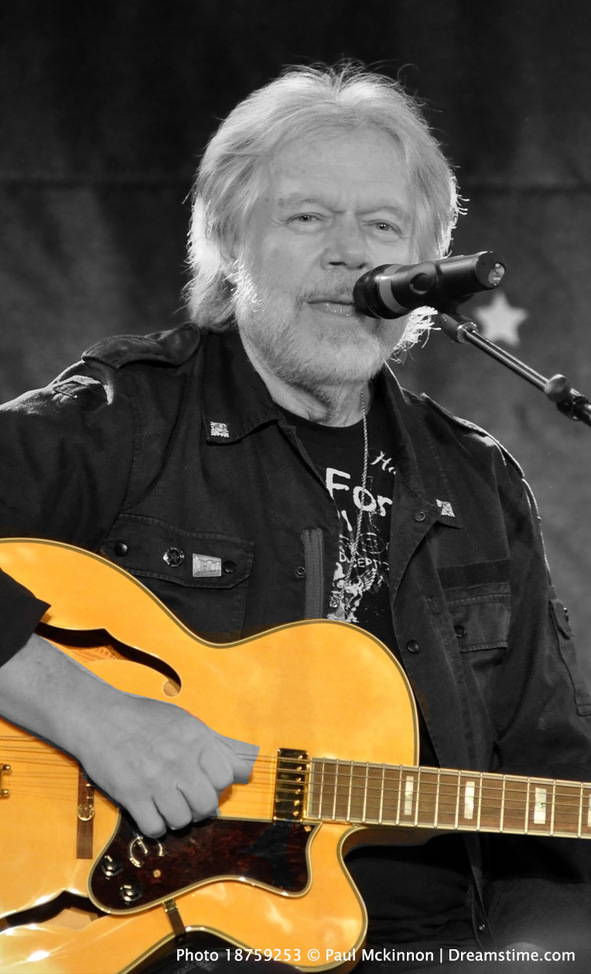 TUSQ TIP
Why Change Your Bridge Pins?
What's the quickest way to get some added bass response and richness on your acoustic guitar? TUSQ bridge pins.TUSQ bridge pins. In fact, one high-profile U.S. guitar manufacturer asserts TUSQ bridge pins "contribute to a discernible improvement in tone." We will say that TUSQ pins are very light, rigid, and resonant, and therefore do not dampen string vibration. With less weight on the top of your guitar, it's able to move a little more, with big results. Most people find their guitar has a more lively sound — especially in the bottom end where the most energy is needed to create movement in the guitar top.
THE LIST
5 Hot Tunes for Frigid Weather
As we swing into the holiday season, whether your local weather turns out to be stormy or sunny, this time of year evokes frosty vistas, hot chocolate by a fireplace, and kids crafting snowmen and women. To warm your holiday hearts, this month's list compiles five chilly tracks punctuated with scorching guitars.

The Ventures, "Winter Wonderland"
The classic instrumental outfit tackled a few Christmas tunes during its heyday — including its twist on this 1934 chestnut that has been recorded by everyone from Ella Fitzgerald to the Eurythmics.
Hear It
https://www.youtube.com/watch?v=DeEYyzEKSlc&list=OLAK5uy_lrh0wwMBm7usakUw6yOT0kW6AydCEGlpI&index=3
Greg Howe, "Tempest Pulse"
Greg Howe's sweet tone has graced projects by Michael Jackson, Rihanna, Enrique Iglesias, and others. This stormy track was included on 2017's Wheelhouse — a release Guitar World chose as one of the 20 best guitar albums of the decade.
Hear It
https://www.youtube.com/watch?v=z2nnZxkqgLU&list=OLAK5uy_kD3g-X8Fqb7CtVhlY6UZ1wOngF1NEu2-I

Gretchen Menn, "Shadows"
Far from "just" a guitar album, Gretchen Menn woodshed on classical arrangement techniques to create moody, cinematic textures for her 2016 release Abandon All Hope, which was based on Dante's Inferno.
Hear It
https://www.youtube.com/watch?v=5vXt7dWB9yM

Angel Vivaldi, "A Martian Winter"
An alumnus of Guitar Player's Guitar Superstar competition in 2010, Angel Vivaldi's impressive speed and technique inspired Charvel to release his signature model, the DK24-7 NOVA, in 2018.
Hear It
https://www.youtube.com/watch?v=qFWoIyqSjlA

Andy Timmons, "Winterland"
A master of melody and dynamics, Andy Timmons covered Sgt. Pepper's Lonely Hearts Club Band almost completely by memory for his 2011 release Andy Timmons Band Plays Sgt. Pepper.
Hear It
https://www.youtube.com/watch?v=SyXuUVtG1RE
NO FEAR MODS!
How to Install a ResoMax Bridge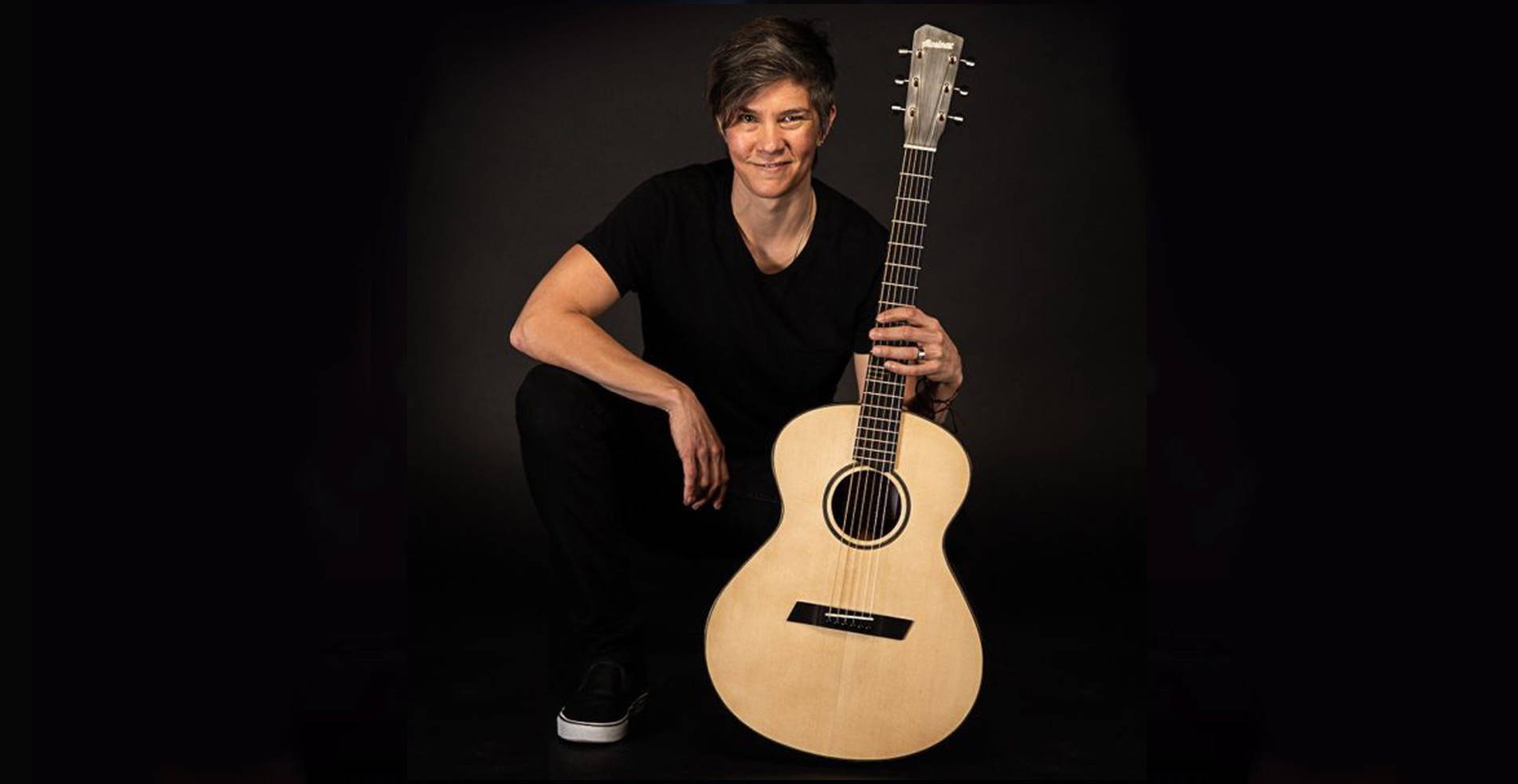 A Graph Tech ResoMax bridge can enhance the harmonic content, sparkle, and intonation of your favorite electric guitar. But if the prospect of installing a new bridge causes a storm of anxiety to wash over you, there's really no need to stress out. Graph Tech Support Specialist Gray Bramwell will take you through all of the steps to get everything locked down, intonated, and at the action that's just right for you — even if you're a complete newbie to guitar mods.
LOVE YOUR GUITAR
Epiphone Explorer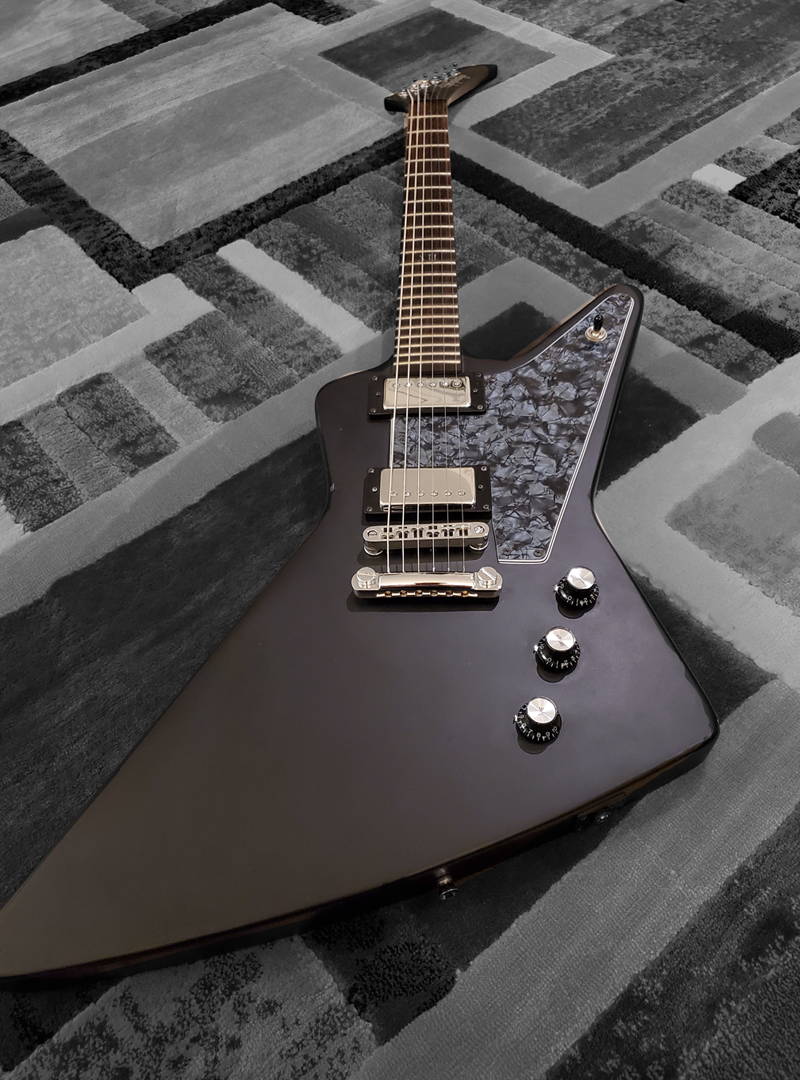 Niko Condonopoulos was reunited with "the one that got away" — an Epiphone Explorer that Niko saw on Craigslist recently. Even stranger, he was telling the story of this guitar to another guitarist when, a week later, it appeared on the classified-ads site. Weird!
"It has been great getting reacquainted with the Explorer," says Niko. "The feel is so familiar because it was my first electric guitar. I love the '50s neck taper, the Seymour Duncan Slash humbuckers are lower output than I usually prefer but they have a wooliness to them that is hard to beat, and the Graph Tech gear (ResoMax Bridge, Ratio Tuners, Black TUSQ XL nut) looks so good against the satin-black finish. The hard case still had my name on it! It was really meant to be."
Your guitar can be next! Watch our Facebook page for the call to submit your favorite guitar. Simply post an image in the comments, and we may contact you to spotlight your baby in the next Graph Tech e-newsletter!
FAQ FRIDAY
Gretsch Corvette Lefty Upgrade
Left-handed guitarists always tend to get, um, ignored. But not by Justin. Click below to see how he mods his lefty Corvette, and even if you don't own a Gretsch, you'll get some ideas on how to upgrade your own left-handed tone monster.
AWESOME VIDEO
"Luv Your Dog" by Don Alder
Solo-acoustic maestro, Graph Tech artist, and winner of Guitar Player magazine's 2010 Guitar Superstar Competition, Don Alder, performs a lovely little ditty for doggies on a Kanile GL6 Guitarlele.
HOLIDAY GIFTS
5 Early Shopper Stocking Stuffers
You can be that self-satisfied, semi-annoying person who has all of their holiday gifts selected, bought, and shipped before the final Thanksgiving leftovers are in your belly. It's easy to start shopping early online, and we're making it even easier by suggesting five fun-and-functional gifts that cost between $4.95 and $29.95 USD.
Ratio Multi-Geared Machine Heads
We've tuned the gear ratios to each string position so that every string responds the same to any tuning adjustment. You get fine tuning on the thicker core strings and coarser tuning on the thinner core; anywhere from 12:1 to 39:1 gear ratio. With Ratio®, one turn is about one tone change on all strings, making tuning, retuning and open tunings easier, quicker and more intuitive.
https://graphtech.com/collections/tusq-black-xl-nuts-bass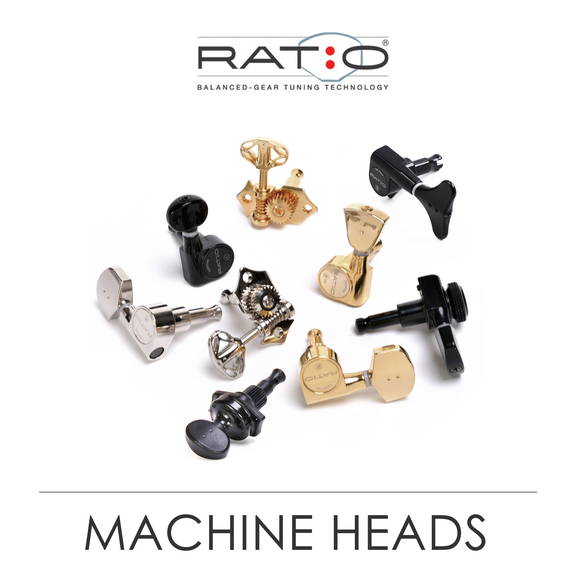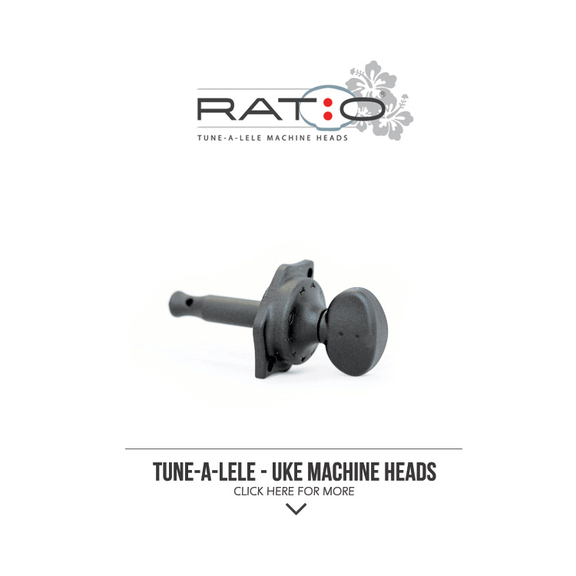 Ratio Tune-A-Lele Ukulele Tuners
The worlds lightest machine head, with a uke friendly 6:1 gear ratio! This super light, yet strong machine head makes ukes balanced, not headstock heavy, and with zero back drive and zero backlash!
The end result? Dare we say, anUkulele that is fun to tune!
https://graphtech.com/collections/ukulele-mandolin/products/ratio-tune-a-lele-machine-heads-pru-4004-bk
TUSQ Picks
The type of pick you use affects the tone you create. That's why we created TUSQ picks, the world's first and only pick with built-in tone. By formulating various composite materials, we created a whole new class of picks with highly resonant characteristics that produce three distinctive tones: Bright, Warm and Deep.
https://graphtech.com/collections/tusq-picks-standard/products/copy-of-tusq-standard-pick-72-pack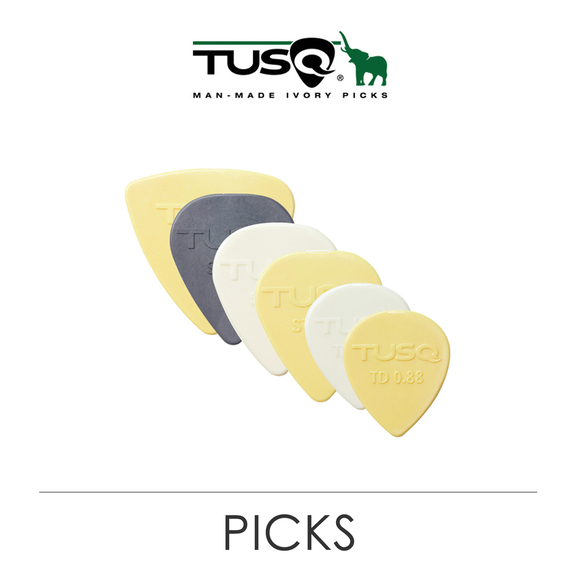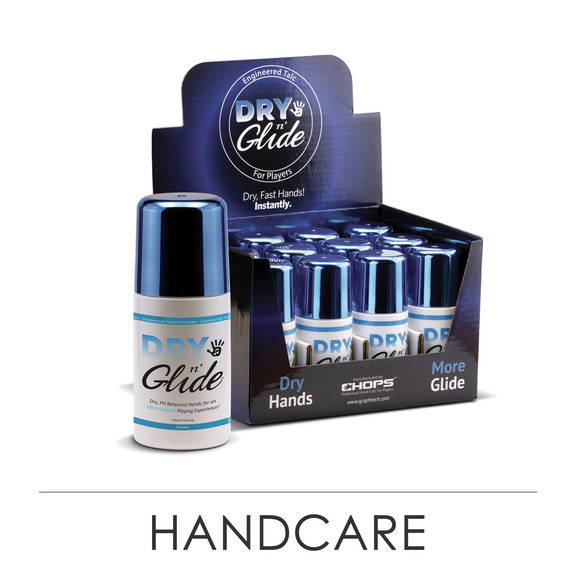 Dry N' Glide Hand Powder
Dry N' Glide is an engineered talc formula designed to keep your hands dry, neutralize the acids to stop corrosion and feel super smooth. Its PH balancing formula protects instruments, strings, and cymbals from corrosion, all while creating an effortless feel when they play. With its unique roll on application, you get all the benefits, without all the mess. In addition, Dry n?Glide will leave your hands smelling like a summer vacation!..
https://graphtech.com/collections/chops-handcare-dry-n-glide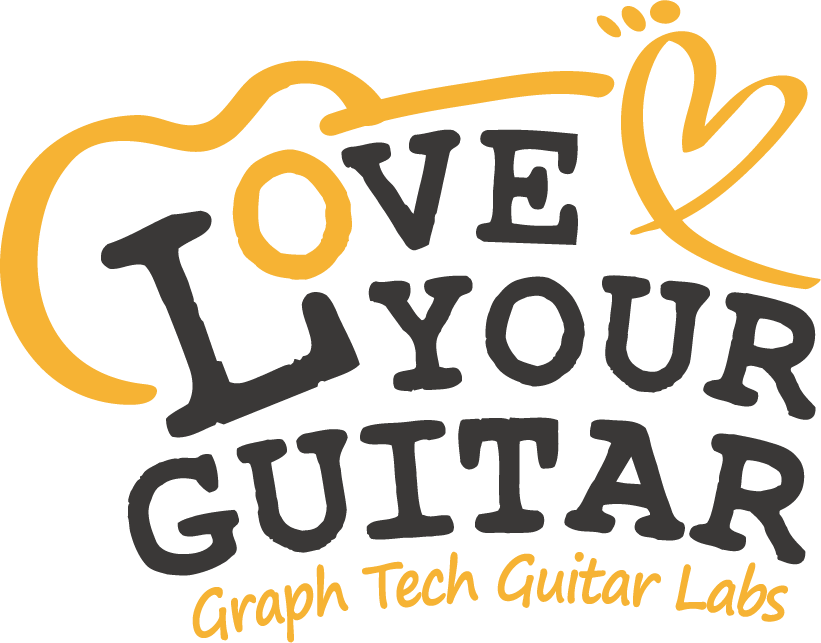 INVITE YOUR FRIENDS
TO JOIN THE CLUB!
Share this e-Newsletter

Please forward this e-newsletter to anyone you
think would be interested in our content so that
they can subscribe, as well.