BIO
Derek Sharp was born in the wilds of Thunder Bay, Ontario, Canada, and later moved to the west end of Toronto in the early '70's. From an early age, he had a precocious talent for music and by the age of 10, could play piano and guitar proficiently.
During this time he was exposed to the usual suspects, FM radio and cheap concerts by great acts. This, and his love of vintage 20th century jazz, blues, and rock & roll lead him to start his first band which included world-renowned flamenco guitarist, Jesse Cook. He was playing professionally by the age of 15 and never looked back.
Becoming a full-fledged multi-instrumentalist as well as a vocalist, he was involved with many recording projects and sessions during the early days and has worked with many notable Canadian Acts. The majority of his work revolved around performing live, 6 or 7 days a week, all the while composing and producing his own songs. From 2004-2008 he served as the musical director for the massively successful Canadian Idol tours.
He is currently the lead singer and guitarist for The Guess Who and although he now devotes a great portion of his time touring with the band, he continues to write, perform and produce with other artists. He most recently wrote and produced three new tracks for The Guess Who, produced and co-wrote the album "From Dusk Till Dawn" by Sass Jordan. Co-wrote a new track on Jake E Lee's Red Dragon Cartel album and several solo projects slated for release in 2016. He recently returned from a European Tour with Sass Jordan and Canadian guitarist Chris Caddell.
His list of credits is vast, but here is a partial list of some of the acts that he has either produced, recorded or toured with:
Joe Lynn Turner (Rainbow), Sass Jordan, Red Rider, Alannah Myles, Alex Ligertwood (Santana), Glenn Hughes (DeepPurple), Charlie Morgan (Elton John), Brian Tichy (Whitesnake), Brent Fitz (Slash), Barry Dunaway (Yngwie Malmsteen) and Jeff Healey.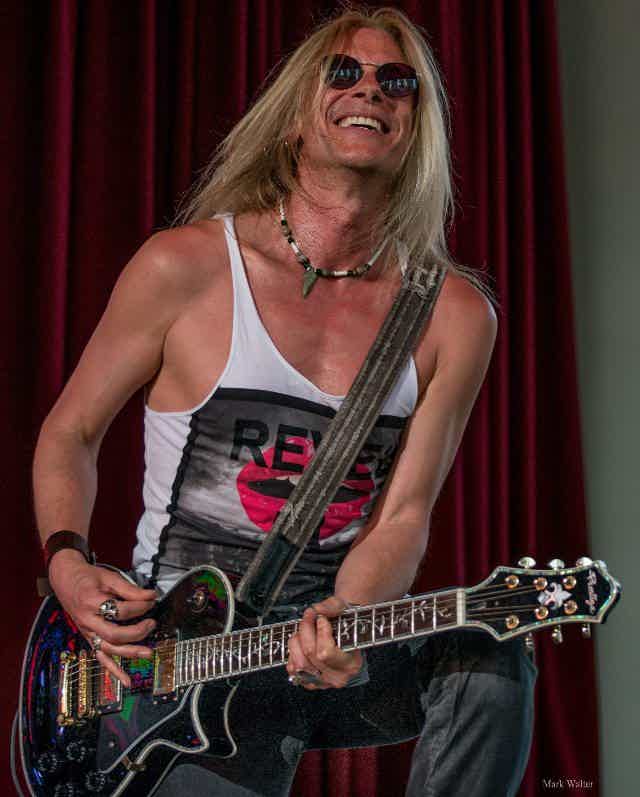 GEAR
Highlights:
1978 Gibson Les Paul Custom
1958 Gibson Les Paul TV Special
1969 Gibson SG
1972 Fender Telecaster
1958 Gibson J-45
1976 Martin D28-12
1980's-Present:
Fender Stratocaster-Lone Star
Fender Stratocaster-Standard
Prestige Elite Custom BK
Gibson J165 EC Custom
Gibson Les Paul Gold Top