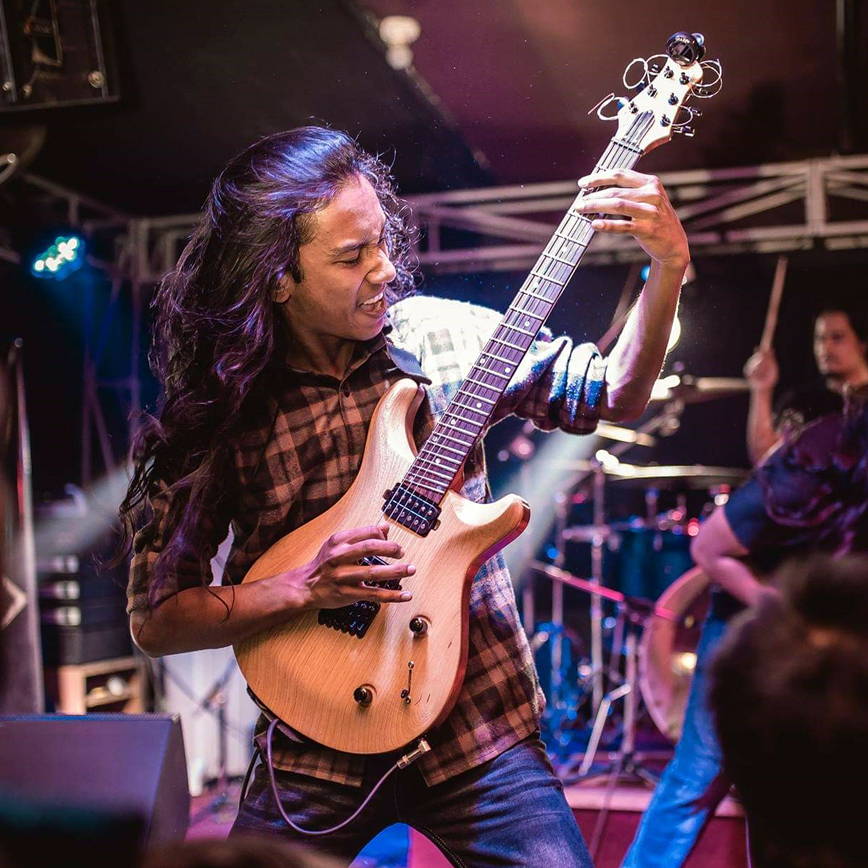 Ridesh Tamang is a professional talented underdog guitarist/songwriter/composer bringing the Djent progressive rock and metal act from Nepal. Tamang's captivating, high energy performances transport audiences back in time since 2014. Tamang has been actively playing since 2008 and refuses to stick with limited genres. However, different progressive elements would be his core. Starting off as a die hard thrash metal listener and later falling for Progressive rock/ metal, Tamang started a progressive heavy metal band "Fragments", winning the title of renowned ICMC band festival and has performed in music festivals, Show No Mercy, Break the wall and The Underground Gig. And many more national competitions, three with the band and six by himself, he was able to conquer excellence musicianship combined with entertaining showpersonship. 'Blackstar Amps guitar competition' and 'Deepak Moktan Guitar Competition' were the ones he won the titles. He hit the Europe stage with this band renaming "Fragments Trio" in 2018, supporting Classical Progressive music in the event Classical Music from Himalayas.
It is not unusual for the usual to happen at Tamang's loose and free-spirited performances. Upbeat music with his progressive riffs with the good amount of clean and solos, he never fails to deliver high vitality with feel-good vibe and lots good- natured fun to the audience. Over the past decade, Tamang has drawn his repertoire amongst the audience and is appreciated and supported for his contribution and his talent.
"After using the ratio tuners and the graphite nut, I started gaining more confidence to explore different unused sections of my guitar.
Now I can do anything with my Whammy bar and the tuning just remains as stable as it should be."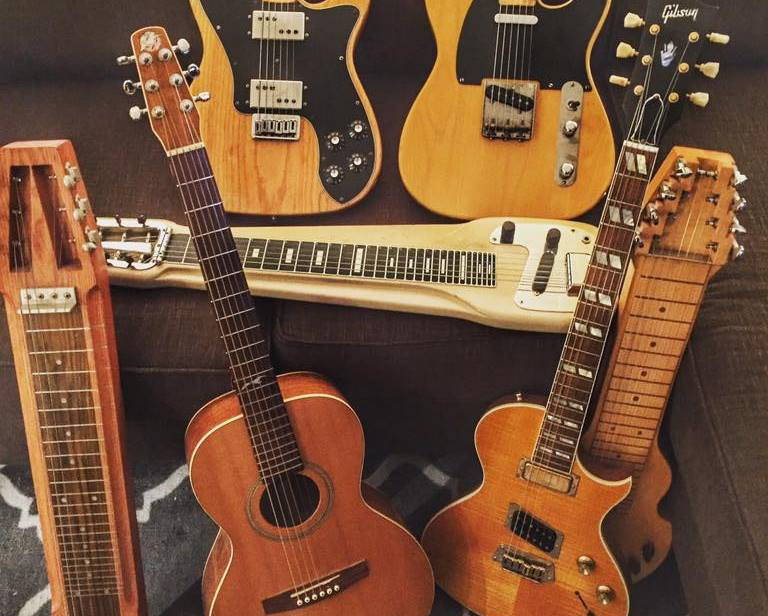 Love your guitar with Graph Tech
Please see under Graph Tech products that Shaun Verreault using on his guitars