GARPH TECH GUITAR LABS CORE VALUE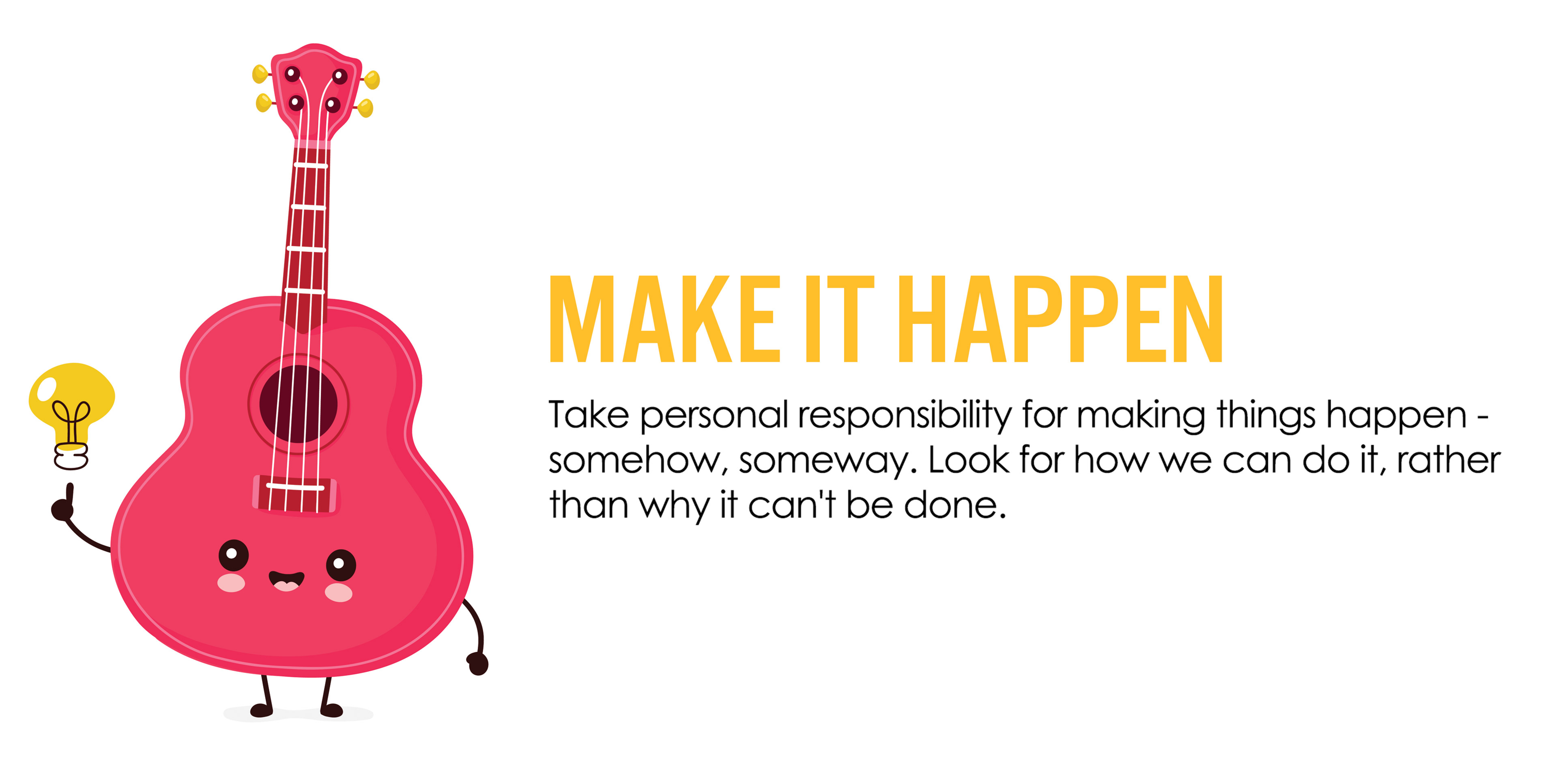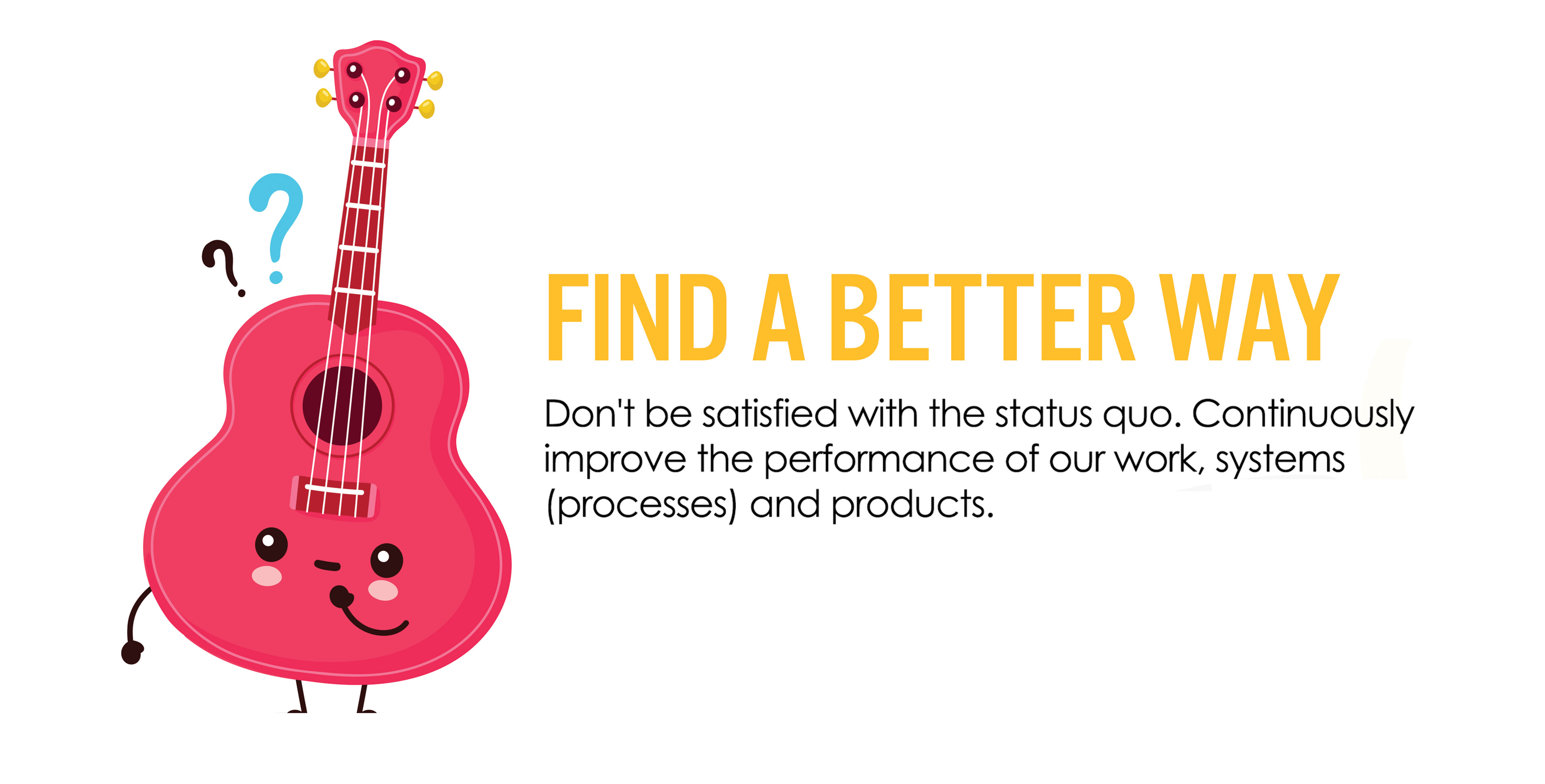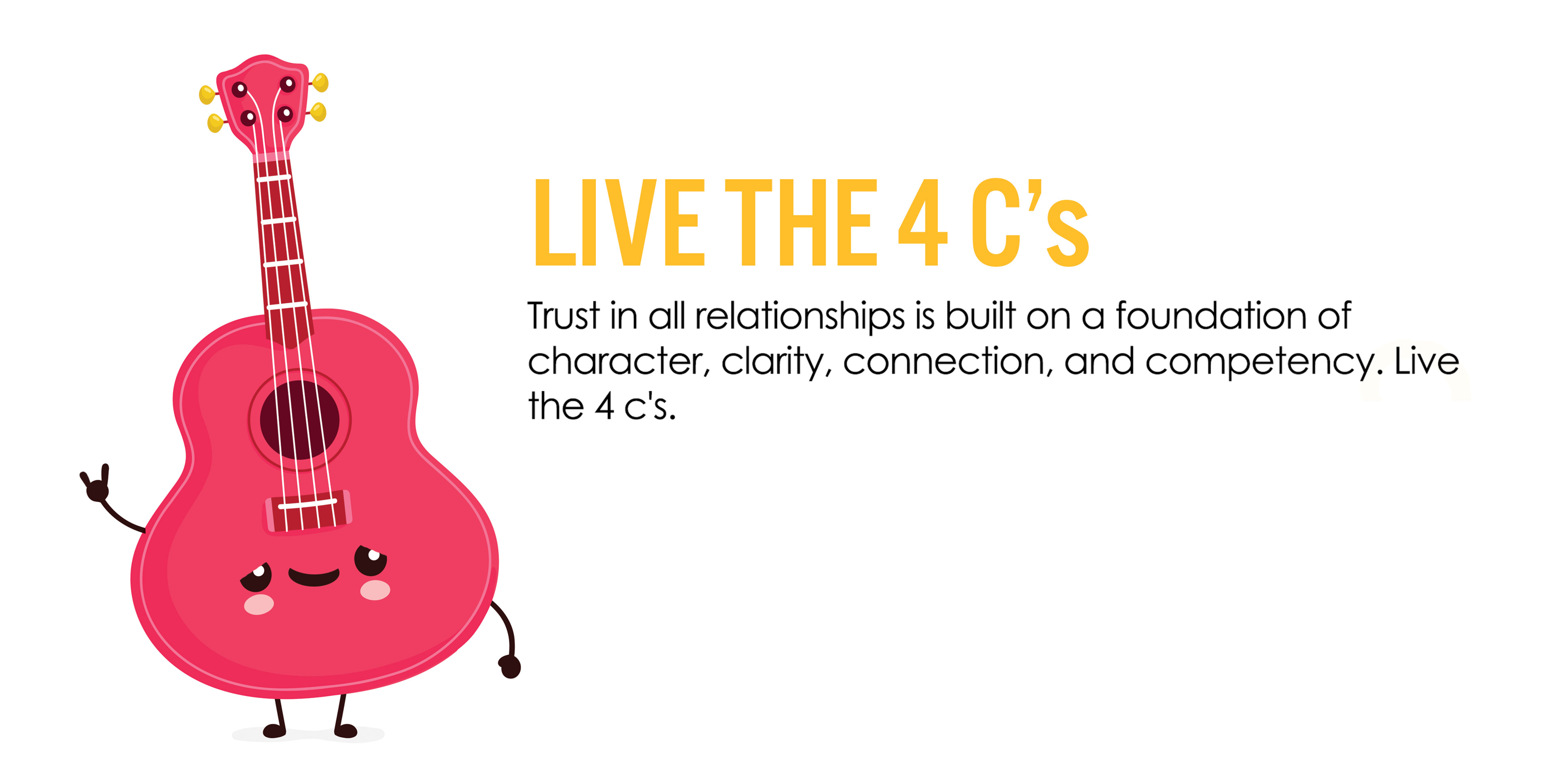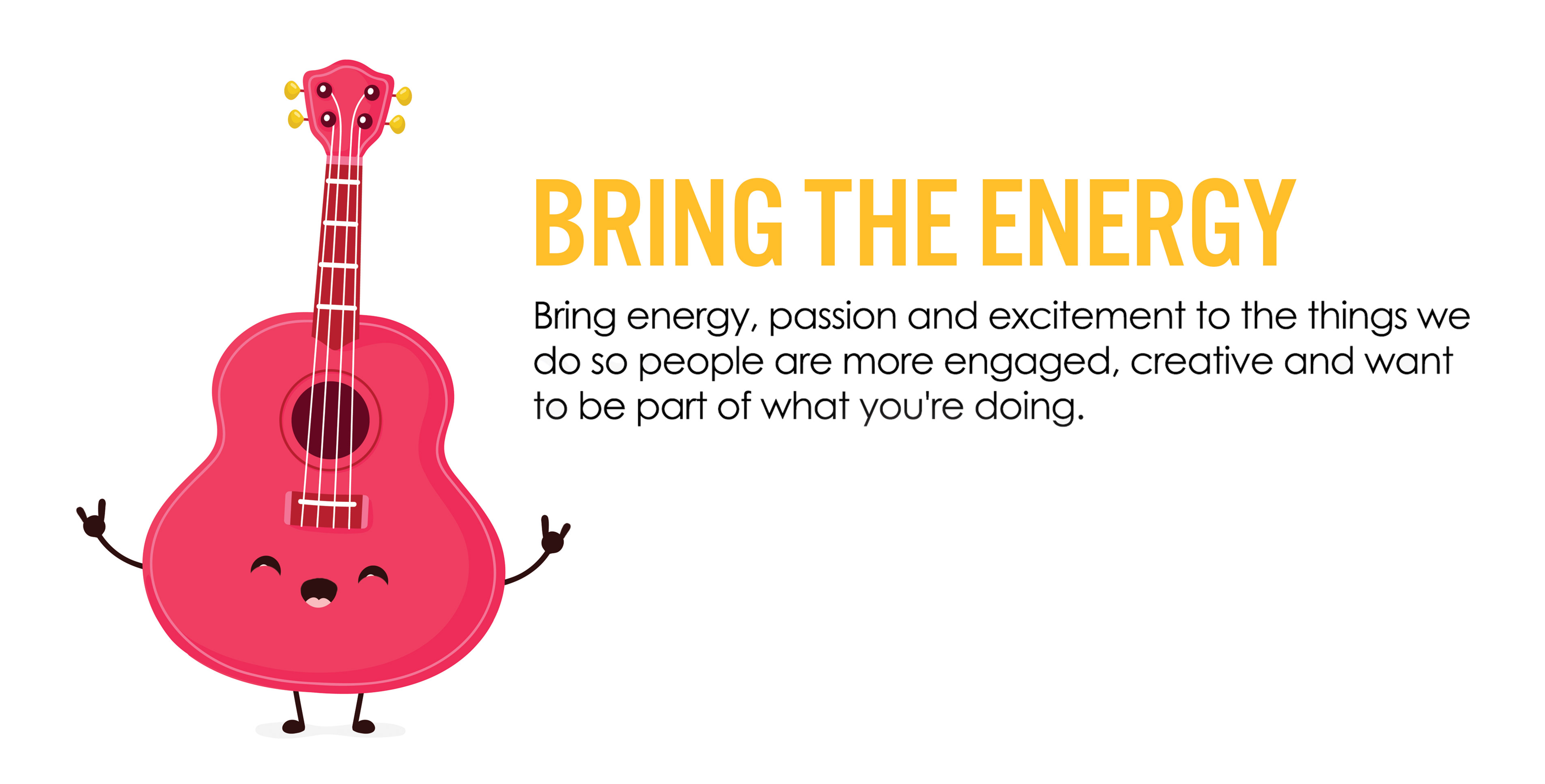 Integrity:

Employees always speak truthfully and deliver on their promises, which fosters an environment of trust and reliability. Employees always be honest about the progress of their tasks, not hide their mistakes, and be transparent with their intentions and actions. For instance, if team members realize they won't meet a deadline, they communicate this proactively and honestly instead of trying to cover it up.

Accountability:
Taking responsibility for one's actions, especially when things don't go as planned, rather than placing blame on others.
Resilience:
When faced with challenges or setbacks, employees bounce back positively, learning from their mistakes and using the experience to improve. For example, a team member admits to inadvertently missing a deadline and actively collaborates with the team to develop a recovery plan.
Respect:
Showing respect to all individuals, regardless of their position in the company, creates an inclusive and welcoming workplace. This could mean acknowledging people's input in meetings and giving credit where it's due.
Clear Communication:

Ensuring that all directives, expectations,and feedback are communicated clearly and precisely. For example, a managerholds a team meeting at the start of a new project to outline each member'sobjectives, roles, and expectations, ensuring everyone is aligned.

Transparency:
Sharing company goals, updates, and challengeswith all employees so they understand the bigger picture and feel involved inthe company's direction.
Decisiveness:
Making informed decisions promptly andcommunicating them clearly prevents stagnation and ensures progress.
Team Collaboration:

Encouraging employees to workcollaboratively and leveraging the strengths of different team members toachieve common goals. Team-building activities can be a great way to fosterconnection and collaboration.

Networking:
Facilitating opportunities for employees tobuild professional networks inside and outside the organization. This could bethrough organizing industry conferences, webinars, or workshops.
Employee Engagement:
Organizing team-building activities,feedback sessions, and regular check-ins to ensure everyone feels connected tothe company and their colleagues.
Empathy:
Understanding and valuing colleagues' andclients' feelings, perspectives, and challenges.
For example: A team leader notices one of their teammembers struggling with a personal issue and offers flexibility in their work scheduleor connects them with company resources to help.
Skill Development:

Continuous Learning: Offering training sessions, workshops, and resources for employees to improve their skills and knowledge.

For example, Encouraging employees to remain flexible and adapt to changing circumstances efficiently. This could be fostered by creating a culture of rewarding innovative thinking and proactive problem-solving.
Excellence: For example, fostering a culture of excellence where employees are motivated to produce high-quality work consistently. This could be achieved through recognition programs that highlight and reward outstanding work.
Feedback and Improvement: Regularly reviewing performance and processes to identify areas of improvement and implementing changes to optimize efficiency.
For example, an employee who's adept in a particular software tool holds a training session for colleagues, increasing the overall competency of the team in that area.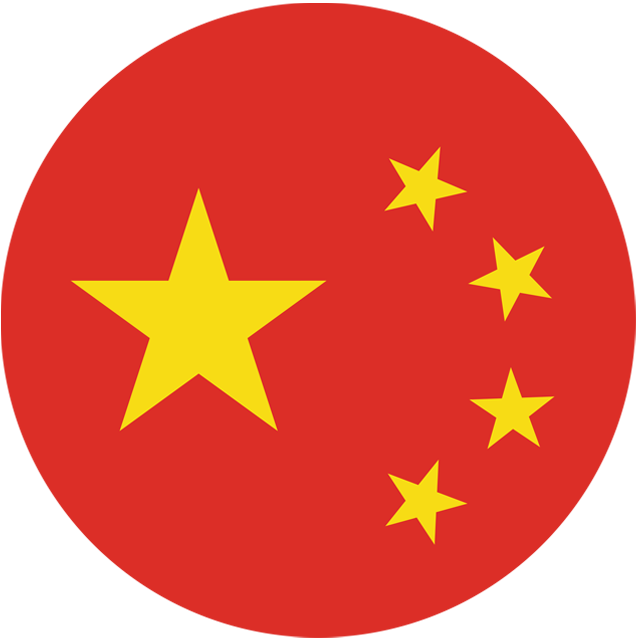 诚信:员工始终说实话并兑现他们的承诺,这培养了一个信任和可靠性的环境。员工始终要对他们任务的进展保持诚实,不隐瞒他们的错误,对他们的意图和行动保持透明。例如,如果团队成员意识到他们无法按期完成任务,他们会主动坦诚和诚实地沟通,而不是试图掩盖。
责任:对自己的行为负责,尤其是当事情不如计划时,而不是责怪他人。
韧性:面对挑战或挫折时,员工积极回应,从错误中吸取教训并利用经验来改进。例如,一名团队成员承认无意中错过了截止日期,并积极与团队合作制定恢复计划。
尊重:尊重所有个体,不论他们在公司的职位如何,创造了一个包容和友好的工作场所。这可能意味着承认人们在会议中的意见,并给予应有的赞赏。
清晰度:
清晰的沟通:确保所有指示、期望和反馈都清晰而明确地传达。例如,项目启动时,经理召开团队会议,概述每个成员的目标、角色和期望,确保每个人都能够达成共识。
透明度:与所有员工分享公司的目标、更新和挑战,以便他们了解更大的画面并参与到公司的发展中。
果断:迅速做出明智的决策并清晰地传达,可以防止停滞不前并确保进展。
连接:
团队协作:
鼓励员工积极合作,利用不同团队成员的优势来实现共同目标。团队建设活动可以是促进联系和协作的好方式。
网络:
为员工提供建立内外组织的专业网络的机会。这可以通过组织行业会议、网络研讨会或研讨会来实现。
员工参与:组织团队建设活动、反馈会议和定期沟通,以确保每个人都与公司和同事建立联系。
同理心:理解和尊重同事和客户的感受、观点和挑战。
例如:一名团队领导注意到其中一名团队成员在个人问题上有困难,并在工作时间上提供灵活性或将他们与公司资源联系起来以提供帮助。
能力:
技能发展:
持续学习:
为员工提供培训课程、研讨会和资源,以提高他们的技能和知识。例如,鼓励员工保持灵活性,并有效适应不断变化的情况。这可以通过创建奖励创新思维和积极解决问题的文化来实现。
卓越:
例如,培养一个卓越的文化,员工被激励要始终产出高质量的工作。这可以通过强调和奖励杰出工作的认可计划来实现。
反馈和改进:
定期审查绩效和流程,以确定改进的领域,并实施变化以优化效率。

例如,擅长特定软件工具的员工为同事举办培训课程,提高了团队在该领域的整体能力。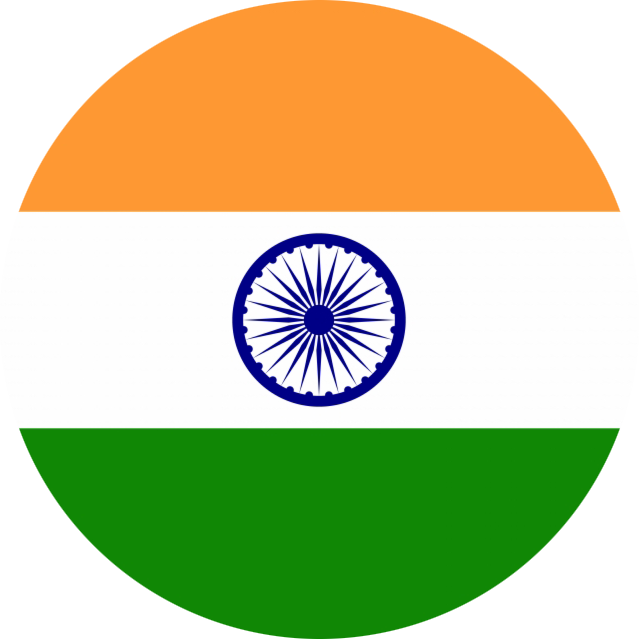 ईमानदारी:
कर्मचारी हमेशा सच बोलते हैं और अपने वादों को पूरा करते हैं, जिससे विश्वास और विश्वसनीयता का एक माहौल बनता है। कर्मचारी हमेशा अपने कार्यों की प्रगति के बारे में ईमानदार रहते हैं, अपनी ग़लतियों को छिपाने की बजाय और अपने इरादों और क्रियाओं को पारदर्शी बनाते हैं। उदाहरण के लिए, यदि टीम के सदस्य यह समझते हैं कि वे किसी निर्धारित समयसीमा का पालन नहीं कर पाएंगे, तो वे इसे गोपन करने की कोशिश करने की बजाय इसे सकारात्मक और ईमानदारी से संवाद करते हैं।
ज़िम्मेदारी:
अपने कार्यों की ज़िम्मेदारी उठाना, खासकर जब चीजें योजना के रूप में नहीं जा रही हैं, दूसरों पर आरोप लगाने की बजाय।

सहनशीलता:
चुनौतियों या असफलताओं का सामना करते समय, कर्मचारी सकारात्मक रूप से फिर से उठते हैं, अपनी ग़लतियों से सीखते हैं और अनुभव का उपयोग सुधारने के लिए करते हैं। उदाहरण के लिए, एक टीम सदस्य ग़लती से किसी समयसीमा का पालन न करने की ज़िम्मेदारी लेता है और सक्रिय रूप से टीम के साथ सहयोग करने के लिए एक पुनर्वापसी योजना तैयार करने में शामिल होता है।
इज्जत:
सभी व्यक्तियों का सम्मान दिखाने से, कंपनी में एक समावेशी और स्वागतमय वर्ग का निर्माण होता है। इसका मतलब हो सकता है कि मीटिंग में लोगों के सुझाव को मान्य करना और जहां यह योग्य हो, प्रशंसा देना।
स्पष्टता:
स्पष्ट संवाद:
सुनिश्चित करना कि सभी मार्गदर्शन, आशाएँ और प्रतिक्रिया स्पष्ट और सटीक रूप से संवादित की जाती हैं। उदाहरण के लिए, एक प्रबंधक एक नई प्रोजेक्ट की शुरुआत पर टीम की प्रत्येक सदस्य के लक्ष्य, भूमिकाएँ और आशाएँ स्पष्ट करने के लिए एक टीम मीटिंग का आयोजन करते हैं, सुनिश्चित करते हैं कि सभी एक साथ हैं।
पारदर्शिता:
कंपनी के लक्ष्य, अपडेट्स, और चुनौतियों को सभी कर्मचारियों के साथ साझा करने