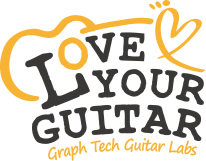 3+3 Retro Ratio Machine Heads


Do you love your vintage axe, but not digging the old-school, antiquated tuning operation of vintage machine heads? Now, you can easily update to all of the benefits of Ratio Machine Heads—fast, precise, and intuitive tuning—while retaining the groovy, vintage look and feel of your original equipment. Click the link below for more information on our vintage-styled Ratios. Stop tuning like it's 1962!

Steve Walton is the founder and guitarist for San Francisco surf band Surf Monster, which is currently finishing an upcoming release for Mi5 Recordings/Universal Music Group. Walton obviously has a love thing for the surf genre, in addition to digging all things "drippy" (reverb drenched) and custom-shop guitars. He has commissioned several instruments from the Fender and Gibson Custom Shops, and is especially proud of the "Surf Monster Green" Stratocasters and Jazzmasters the artisans at Fender have built for him. Graph Tech has caught a wave with this surf disciple, as well.
"I couldn't get rid of a small buzz that my new Fender Custom Shop 1962 Stratocaster had," says Walton. "A local guitar tech suggested Graph Tech saddles might help cure it, and they did. Now, I love my Custom Shop Strat. Based on that experience, a week after receiving my Gibson Custom Shop 1961 SG, I installed a Graph Tech nut on it. As a result, that guitar always stays in tune and it sounds great."
Watch "Piercing" by Surf Monster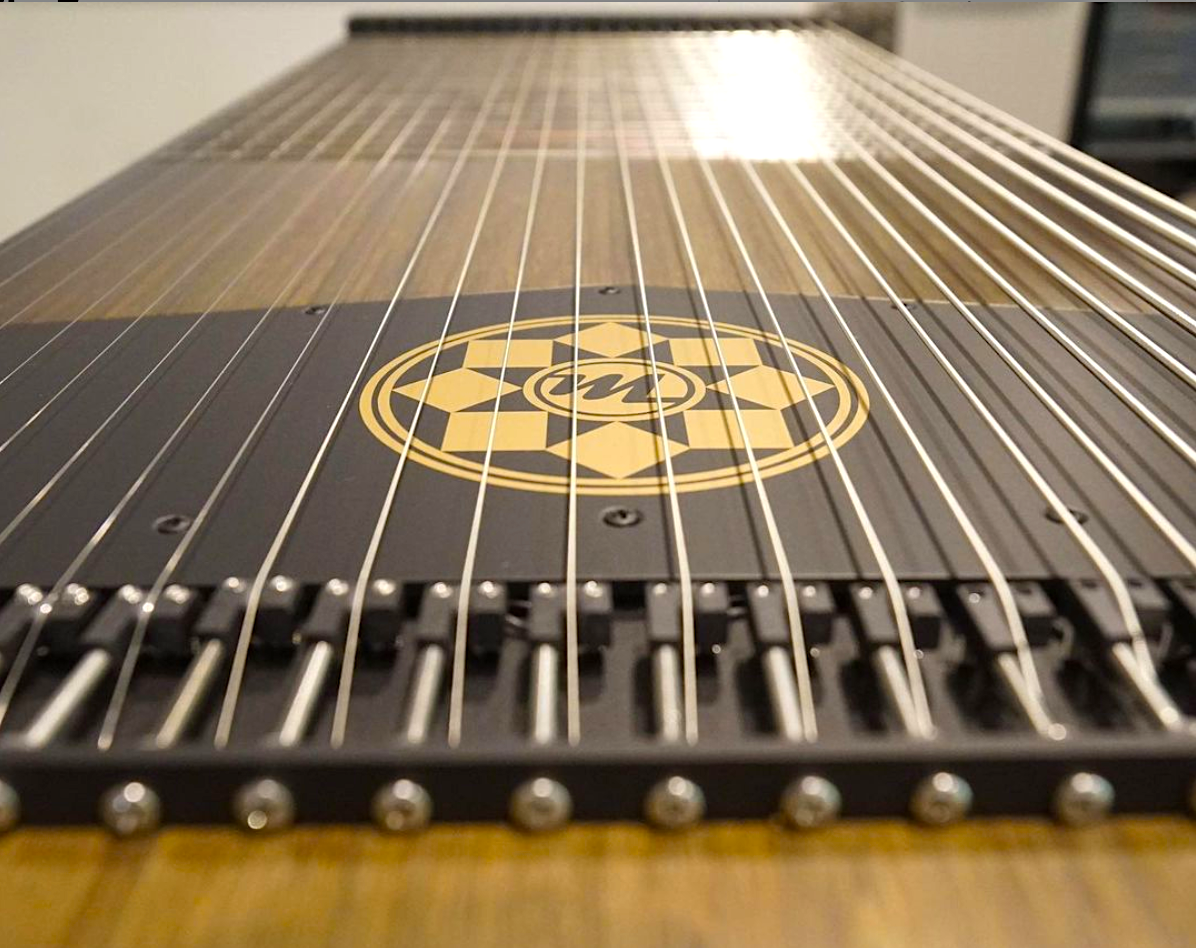 We were jazzed to see our Ghost saddles spotlighted on the Marcodi Harpejji Instagram page. Invented in 2007 by Tim Meeks, the harpejji combines the principles of guitar, piano, harp, and percussion. It may be one of the stranger stringed instruments out there, but it also offers tons of creative options, and the instrument has a huge fan in the legendary Stevie Wonder.
ResoMax Archtop Bridge Sound Test!

Is the Graph Tech Archtop Bridge the best archtop bridge ever? We'd like to think so—after all, we made it—but you can decide for yourself after watching this sonic comparison between a conventional bridge and our ResoMax model. Dig in!
5 Surf Songs for the Summer
Catch some waves of joy this summer—even if no beach is in sight—with these five examples of sun, sand, and party-time instrumentals driven by reverb-washed guitars. Cowabunga!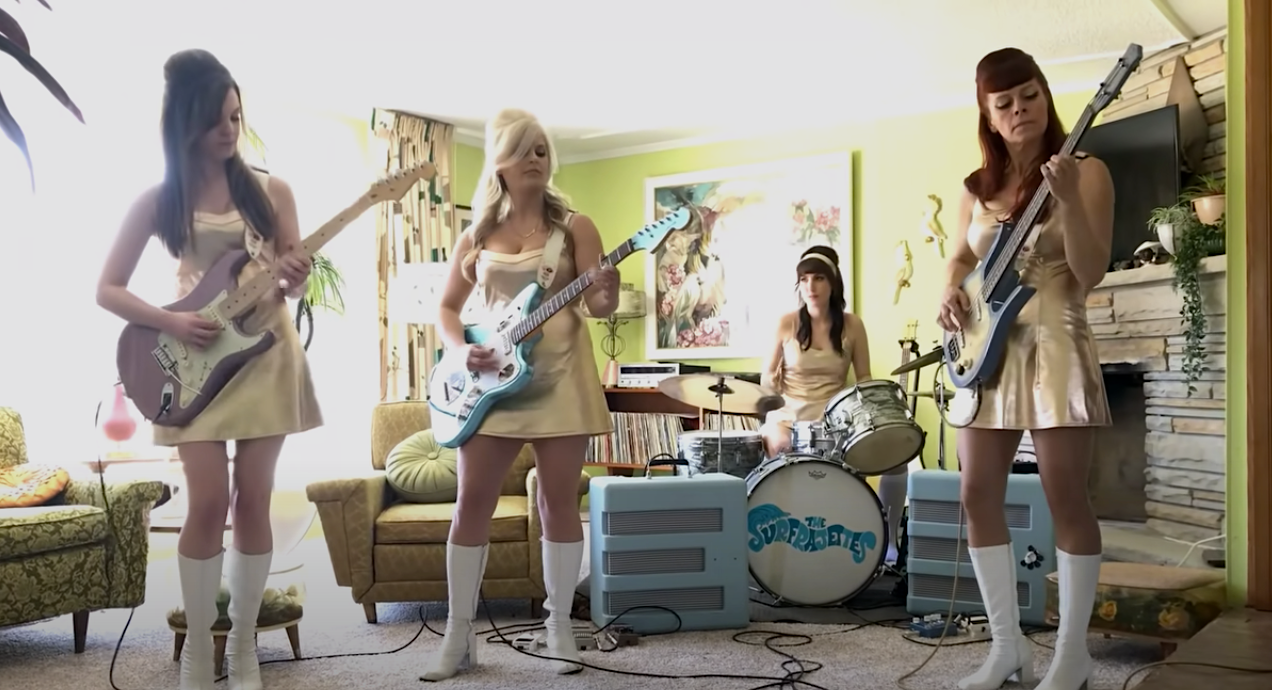 "Toxic," The Surfrajettes
Toronto's all-female surf band charted a real smash with its cover of this 2003 song by Britney Spears, logging more than 5.6 million YouTube views.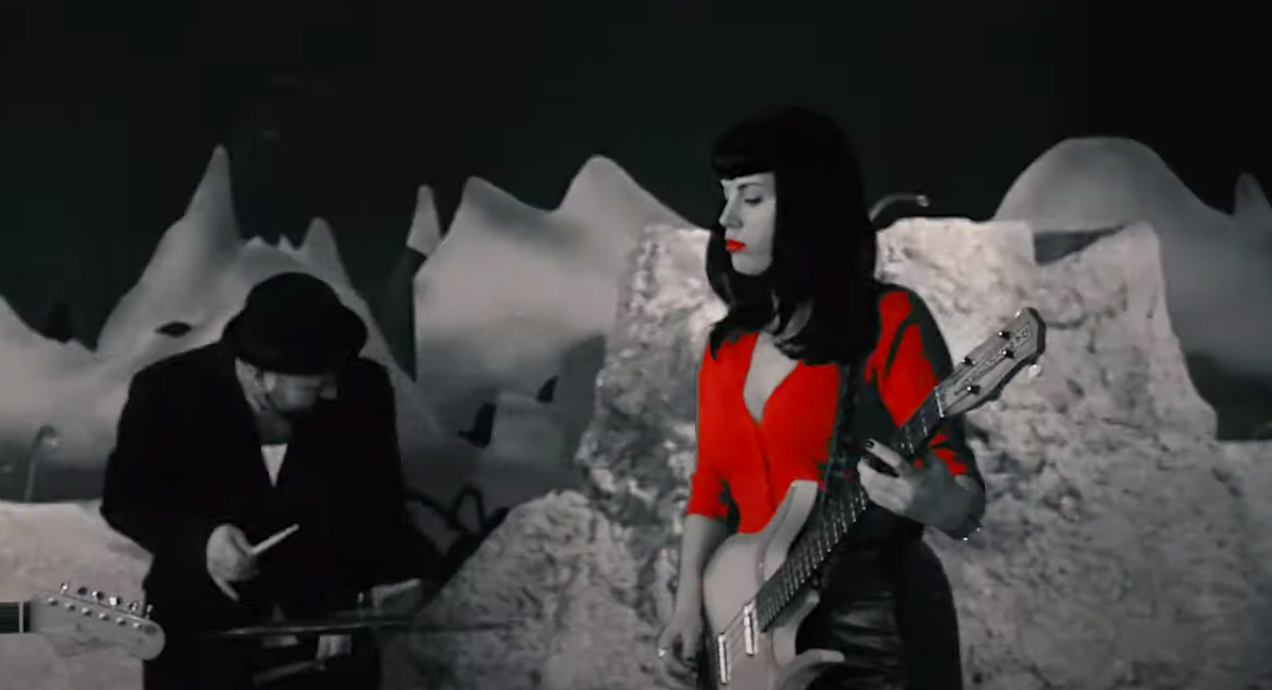 "Magneto," Messer Chups
You wouldn't think there are a lot of surfers in Saint Petersburg, Russia, but this Russian "horror surf" act has garnered millions of YouTube views, and a world-wide following.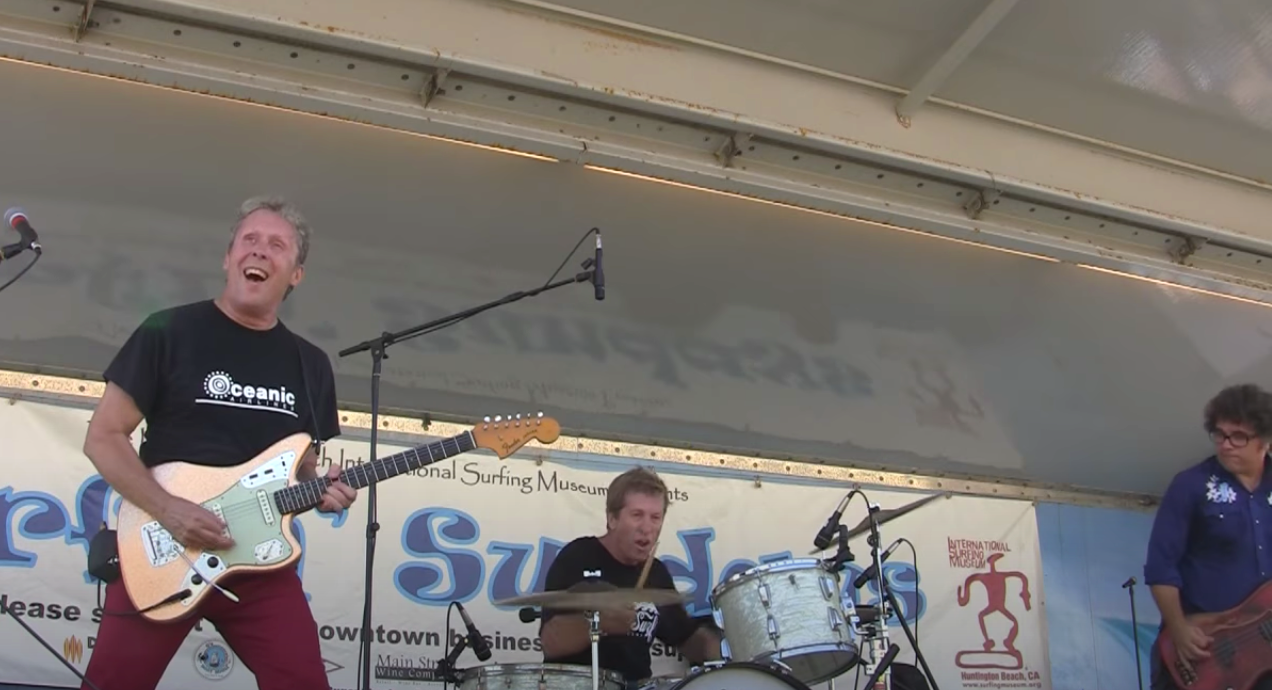 "Tidal Wave," Slacktone
Led by surf-guitar maestro Dave Wronski, Slacktone celebrated its 25th anniversary last year, and is acclaimed for its wild, turbocharged live performances.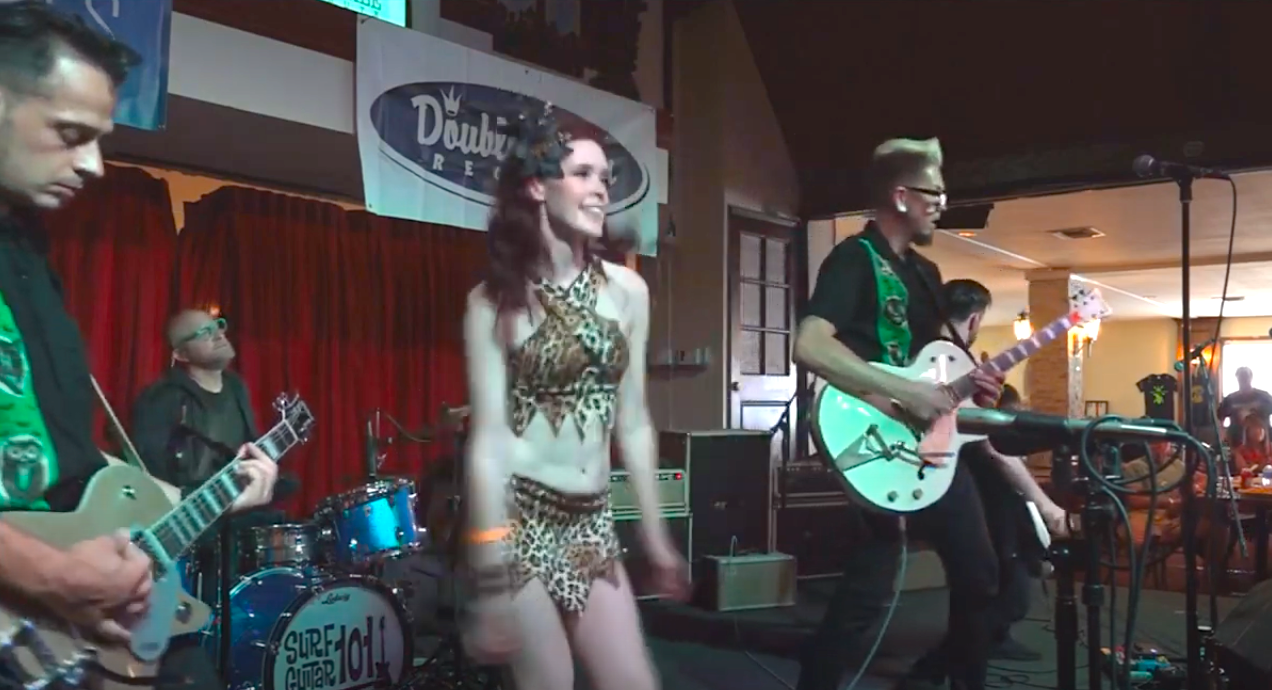 "Speed Racer," Jason Lee & the R.I.P. tides
San Diego's Jason Lee was featured in the 2013 surf documentary Reverb Junkies, and passes on his love for surf guitar with a series of instructional videos.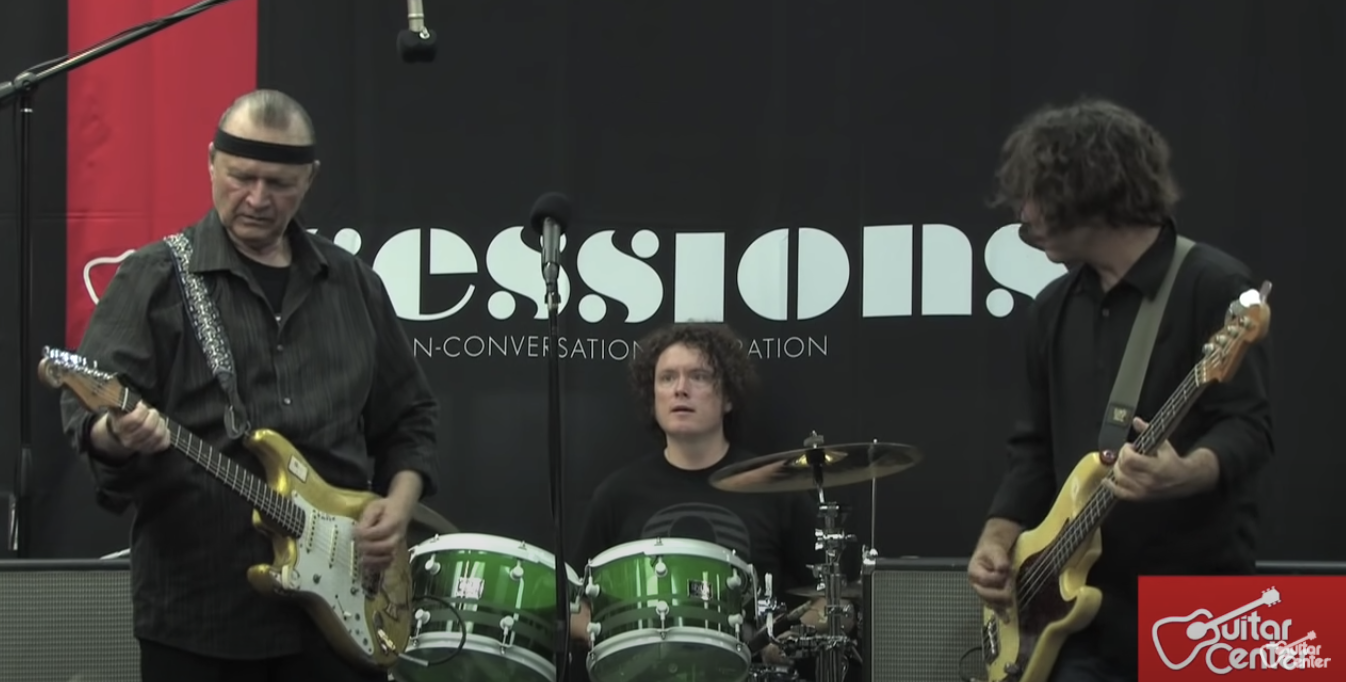 "Misirlou," Dick Dale
The man who started it all, the King of Surf Guitar was still tearing it up like a feral jaguar at this 2009 Guitar Center Session when he was 71 years old. A fan and user of Graph Tech String Saver Saddles, Dick would always stop by the NAMM show booth and play a few songs for the crowd. Dale performed live almost to the moment he passed away at 81 in 2019.
Voice of Baceprot, "I Wear My Skin"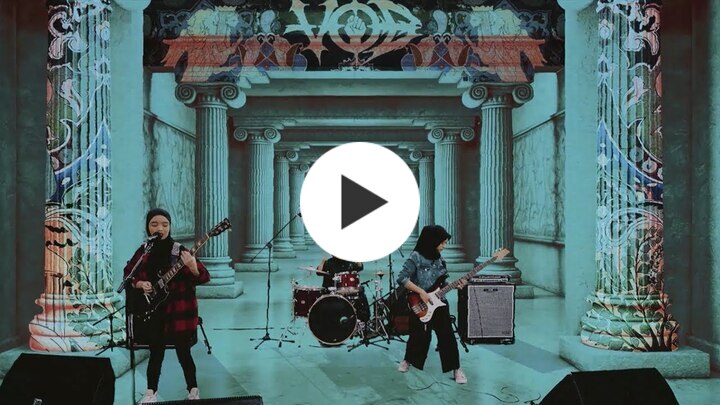 Voice of Baceprot, "I Wear My Skin"
Graph Tech has been seeking awesome artists from all over the planet for our upcoming Love Your Guitar Across the World site, and we came across this cover of a One Minute Silence song by Indonesia's Voice of Baceprot. Formed in Gerut, West Java in 2014, the all-female band has released several popular YouTube videos, and has received social-media support from artists such as Slash, Flea, Tom Morello, and Vernon Reid.
"Wearing a hijab has not been a hindrance for us as we attempt to chase our dreams of becoming musicians," says guitarist Firdda Marsya Kurnia in the VOB press kit. "We are free to express our creativity through rock music, while also fulfilling our responsibilities as Muslims."
DO SOMETHING FRESH FOR 2021
Smarten Up Your Guitar or Bass for the New Year
Many fingers across the globe are crossed that 2021 will see the return of touring, club dates, and other live shows. Wouldn't you like to step into a revitalized music industry with a truly kick-ass instrument? It's very possible you haven't shown your guitar or bass much love during lockdown, so it's time to do a few simple mods to enhance your stringed partner's tone and playability. Click the link to see some awesome upgrade options!


INVITE YOUR FRIENDS
TO JOIN THE CLUB!
Share this e-Newsletter

Please forward this e-newsletter to anyone you
think would be interested in our content so that
they can subscribe, as well.
To subscribe please CLICK HERE.