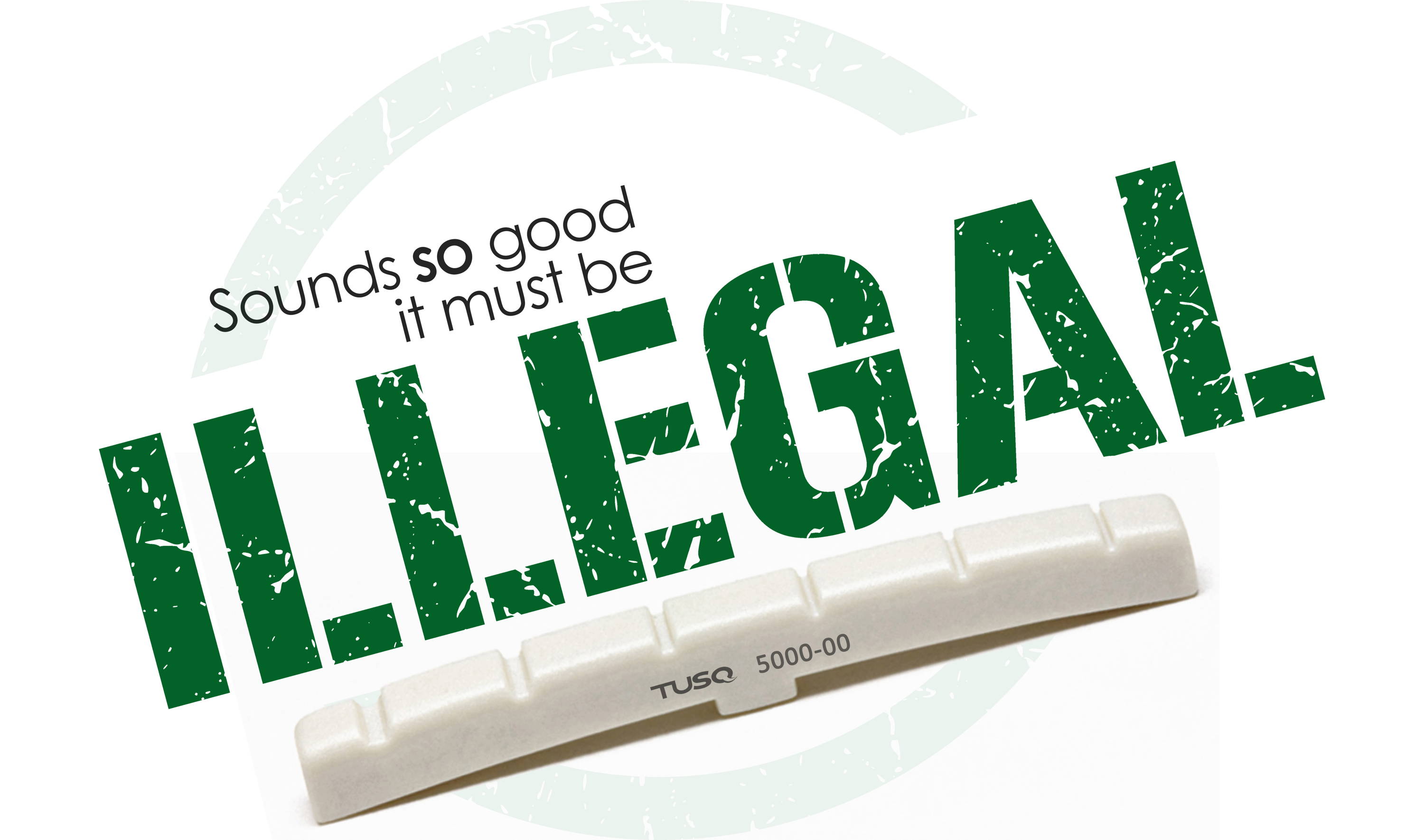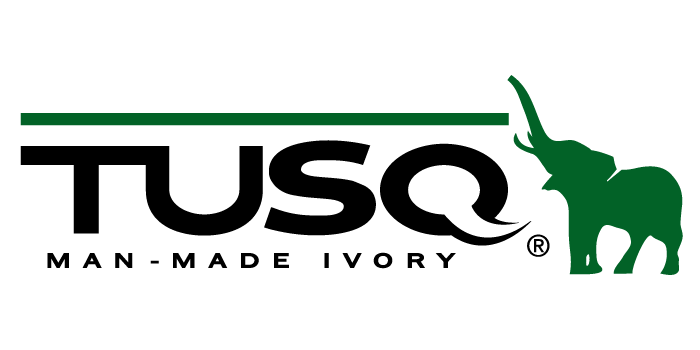 Harmonically Rich
-

Nuts, Saddles
and
Bridge Pins
Magical T
one! Made to increase harmonic content.
TUSQ is precision engineered under high pressure and heat using 100% organic polymers that do not contain petroleum or animal by-products. We designed it specifically to increase harmonic content in every note you play. More harmonics means a richer, fuller sound. Imagine a 4 piece choir singing a C chord. Now imagine a 12 piece choir singing the same chord. It's the same chord, but it's bigger, fuller, richer. That's what you get with TUSQ, big open low's and rich harmonics throughout the spectrum.
Because of the way TUSQ is made, there are no grains, soft spots or dead spots that you would find in naturally grown materials such as bone or ivory. TUSQ consistent from piece to piece and within each piece and is ideal for under the saddle acoustic guitar pickups. In comparison, bone has natural grains which cause dead spots. These dead spots damp balance in tone and harmonic content.
Equipping your guitar with TUSQ is one of the dramatic improvements in tone and harmonics you can do.
We'll Change The Way You Play!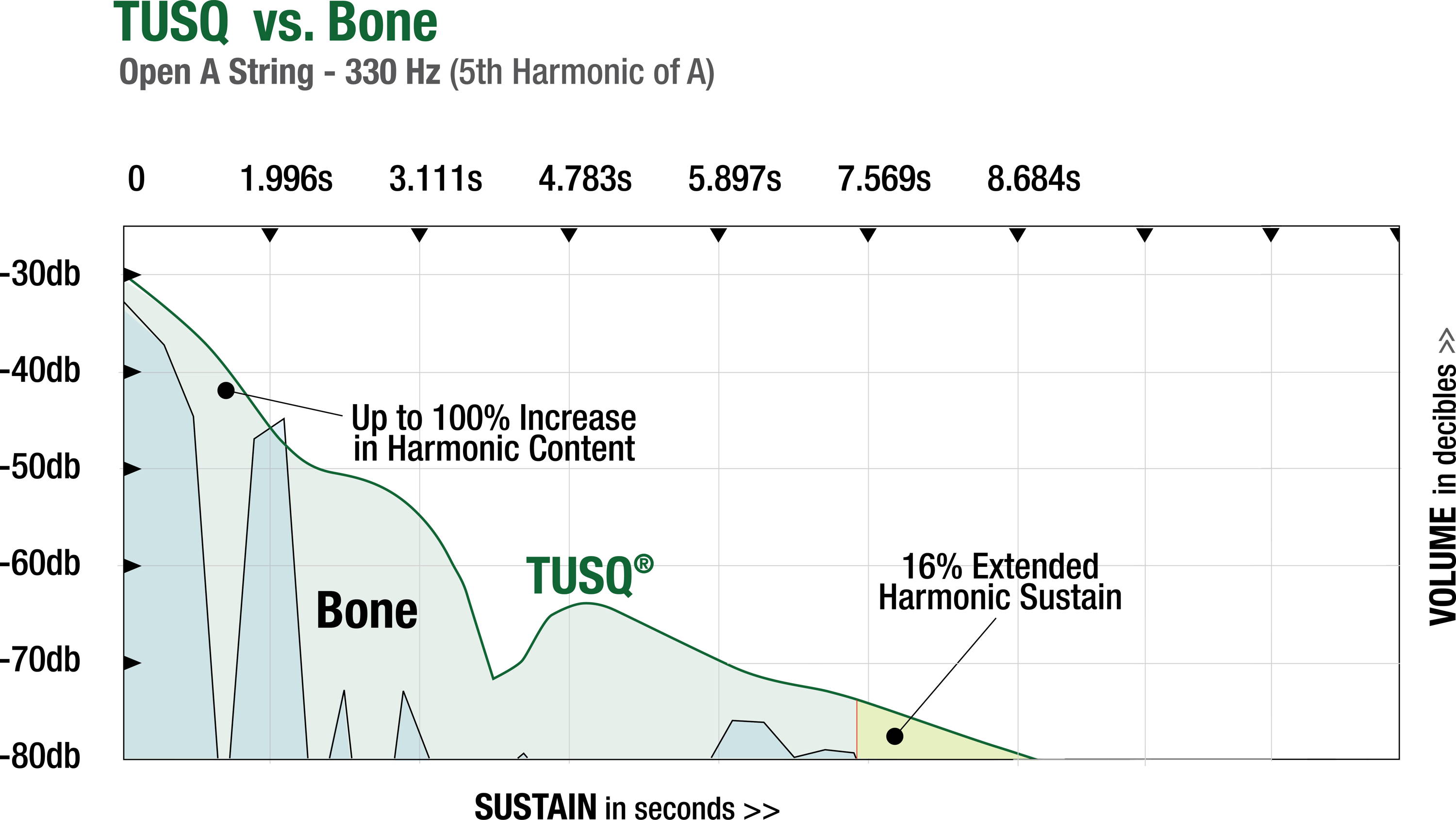 TUSQ produces more harmonics in the mid and upper range of the guitars. TUSQ nuts have harmonically rich tone, without the inconsistency found in ivory, bone or other natural materials. Bone and Ivory have hard and soft spots (grain) throughout each piece, hampering consistent transfer of vibrations to the guitar top. TUSQ has been designed to transfer the right frequencies more efficiently from the strings to the guitars body.

GUITAR / BASS / BLANKS / CLASSICAL / UKE / MANDOLIN
LEARN MORE and BUY TUSQ PRODUCTS
pages will open in new tabs
TUSQ DELIVERS THE OPTIMUM FREQUENCIES FROM THE STRINGS TO THE GUITAR TOP, PRODUCING RICHER AND FULLER TONE.
Guitar makers and players agree... guitars come alive with TUSQ man-made ivory. TUSQ is simply more efficient at transferring vibrations to your guitar top, resulting in big open lows and clear bell like highs.
Bone and Ivory nuts and saddles have one inherent problem - they're made from animals, and therefore are inconsistent in their growth causing soft or dead spots because of their natural grain. TUSQ nuts, saddles and bridge pins are precision engineered under high pressure and heat, specifically to govern which frequencies are transferred to your guitar top (tone), and which frequencies remain in the strings (sustain). TUSQ is made from 100% organic polymers, contains no oil or animal by-products and is consistent from piece to piece, and within each piece. TUSQ offers you harmonically rich tones without the problems associated with natural materials.
HOW DOES IT SOUND?
TUSQ delivers a rich tone, crystal clear bell like high end with big open lows and a significant increase in harmonic content and harmonic sustain. Increased harmonics equals more richness and character in your tone. Its the difference between a four piece choir and a twelve piece choir singing every time your play a note.
Results return on Google Search
when you look for TUSQ
TUSQ nuts and saddles installed
Worldwide in the past 5 years
Countries have
TUSQ
products
distributed in
Companies build their guitars
with TUSQ nuts and saddles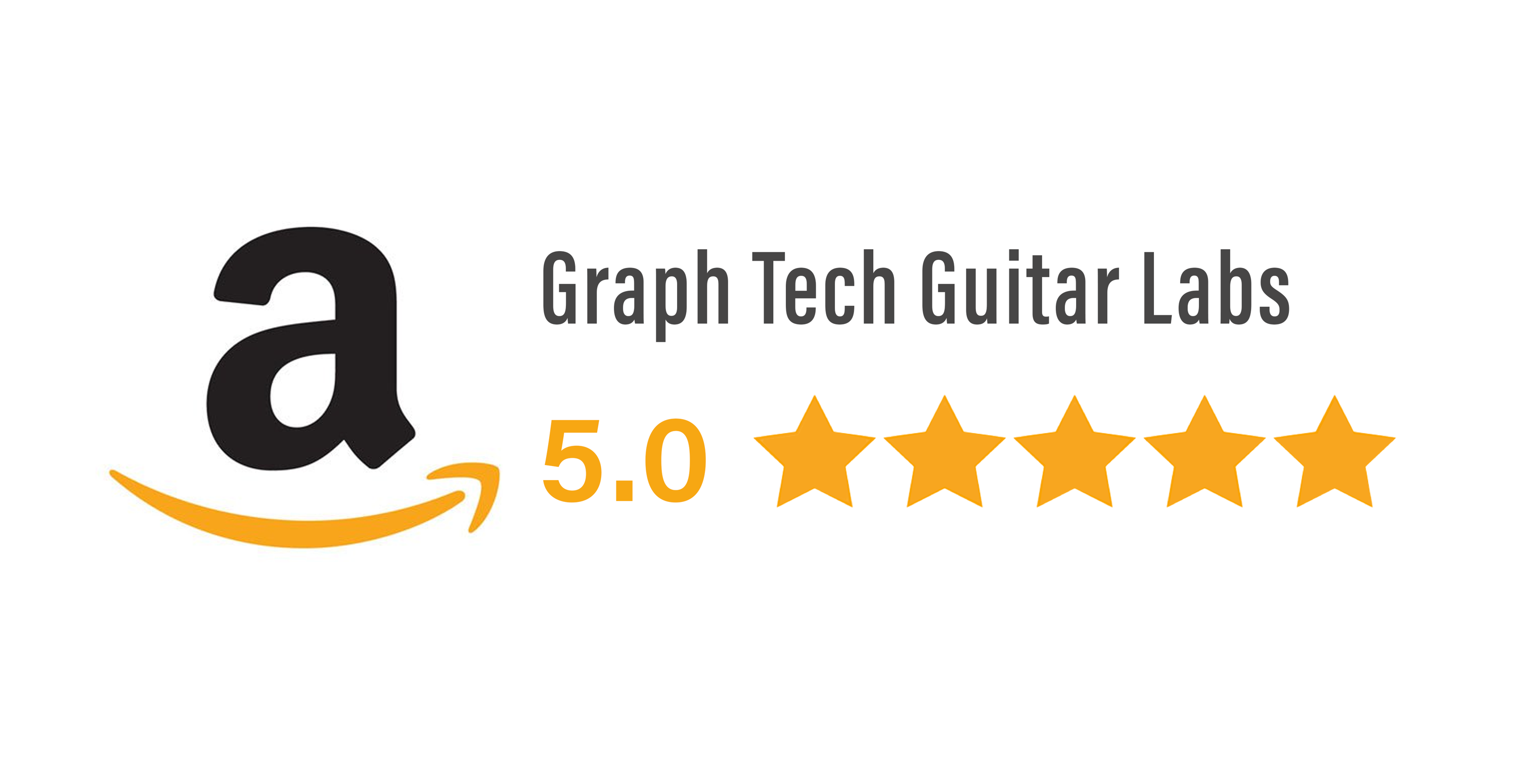 TUSQ products have over 2,000 five-star ratings on major marketplaces
TUSQ is presented in two major variations:
TUSQ Originals and TUSQ XL
When TUSQ Originals has basic formulation for the material, TUSQ XL is impregnated with PTFE, the slipperiest substance on earth and alleviates the binding grip the nut has on the strings. Strings simply glide back into tune!
That's why they have their own characteristics to best work with different guitar types and products.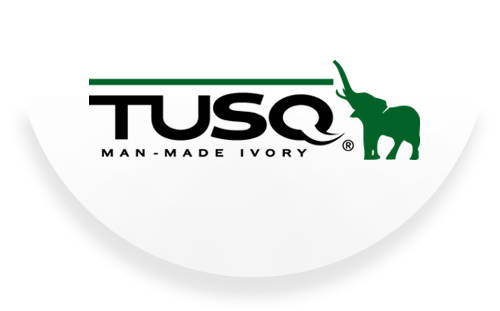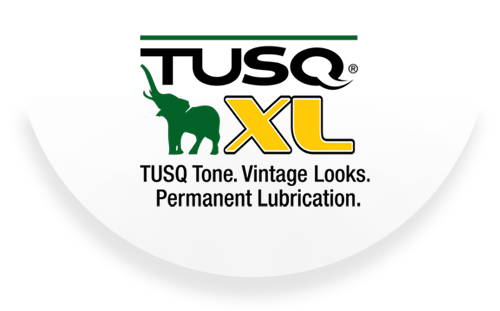 Guitar type each material best suited for
COLOR EACH MATERIAL IS AVALIBLE IN
Products each material is avalible in
LEARN MORE and BUY TUSQ PRODUCTS
pages will open in new tabs
Search Graph Tech Guitar Labs products